Kim Soo Hyun's Contract With KeyEast Continues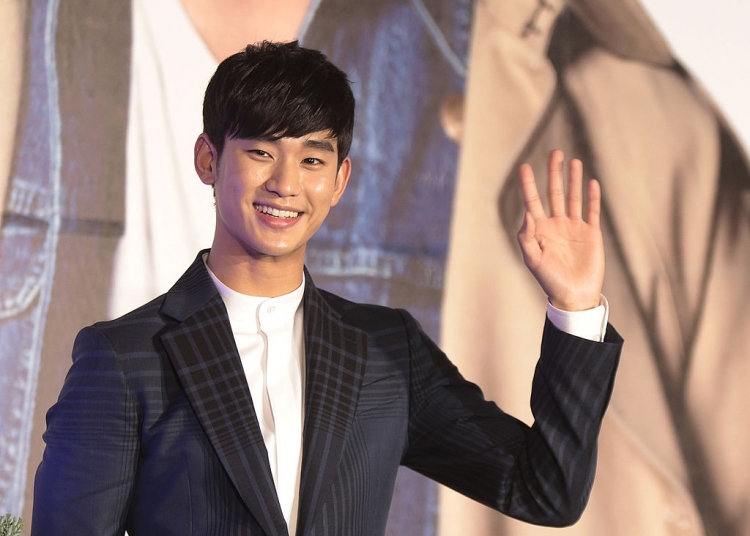 Actor Kim Soo Hyun seemed satisfied with his current management label KeyEast as he chose to continue the partnership with them.
KeyEast CEO Yang Geun Hwan announced Monday that the 28-year-old top Hallyu star renewed his contract with the company.
"Kim Soo Hyun grew as an actor for the past 7 years with KeyEast that is leading the new Hallyu and is loved by fans worldwide. We will not only support his promotions and activities but also become partners who can influence each others' lives in the best way for 10 or more years," stated the CEO, as reported by allkpop.
Kim Soo Hyun is one of the hottest Hallyu stars right now. As a testament to his popularity, Kim Soo Yun topped the poll for the actor fans most wanted to watch the first snow with. According to allkpop, Korean polling site MoolMang conducted the survey from October 13 to November 17 among a total of 197,408 respondents. Kim Soo Hyun garnered 51.2% of the votes and outscored Song Joong Ki at 2nd place, Park Bo Gum at 3rd, Kang Ha Neul at 4th and Lee Jong Suk closing the Top 5.
He achieved mainstream success through a succession of hit TV series "Dream High" in 2011, "Moon Embracing the Sun" in 2012 and "My Love From the Star" in 2013.
The young actor is known to be a bowling enthusiast. He and F.T. Island's Hongki both applied for the Korean Professional Bowlers Association in October but failed short of the required 200 points.
The 26-year-old main singer of the pop rock band talked about his friendship with the actor during his guest appearance on KBS CoolFM's "Park Hyung Soo's Radio Show" on November 10.
"Kim Soon Hyun and I randomly ran into each other at a bowling alley...We talk about bowling at lot, and we play games together," allkpop quoted Hongki as saying.
He added that they both shout "cha" and "come on" while bowling.
© 2023 Korea Portal, All rights reserved. Do not reproduce without permission.