'Train to Busan' Update: Gong Yoo Returns Zombified In December 2017; 'Descendants Of The Sun' Star Song Joong Ki Bags Doctor Role?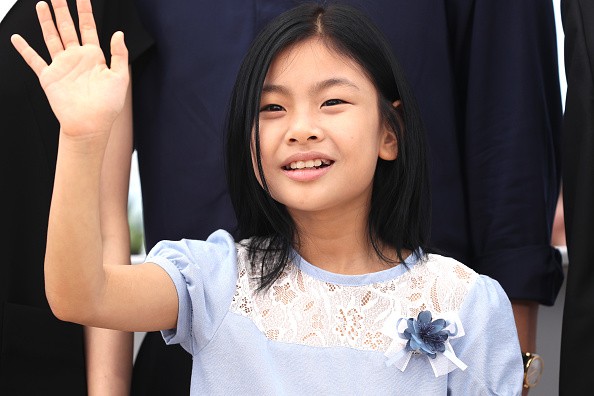 The success of "Train to Busan" might be a surprising one, but the fever of the movie remains strong even today. Owing to that, rumors of the movie returning to the box office by December 2017 are skyrocketing. There are also insinuations that "Descendants of the Sun" star is bound to appear in the movie as a healer.
If ever it does come true that the powerhouse of "Descendants of the Sun," Song Joong Ki would render an appearance in "Train to Busan," it will surely set the heat up for the sequel. Given the struggles that Gong Yoo's child and the remaining survivors, humanity is at risk.
There are rumored storyline surfacing that Song Joong Ki will team up with Gong Yoo to defeat the zombies and restore order in the land. However, positive as it may sound, "Train to Busan" and its storyline remains to be revealed.
#TrainToBusan, trailerhttps://t.co/V1jvfDMGzQ #MoogDrop pic.twitter.com/36QMvVDj3I

— Mad Moog♫ (@AlphaMoog) December 17, 2016
It appears that the demand to release the next sequel is beyond compare, but despite it, everything remains unconfirmed and unverified for "Train to Busan." A former report from Korea Portal shared that the success of the movie led to numerous speculations that "Train to Busan 2" is already underway and there are even rumors abounding that the "Descendants of the Sun" star has agreed to work alongside Gong Yoo.
Sick of #TheWalkingDead? Check out the EPICKorean #zombie #horror #movie #TrainToBusan! https://t.co/S45OHTsTh3 pic.twitter.com/SU6tR8iHS5 — BEER & COOKIES (@jdqcartoons) December 11, 2016
"Train to Busan" and its first release caught the attention of the world as it rose to the top pedestal of the box office and with its success, fans and followers are already clamoring for a second movie to follow, but its day in the box office remains unknown.
© 2022 Korea Portal, All rights reserved. Do not reproduce without permission.