'Train to Busan 2' Update: 'Descendants of the Sun' Song Joong Ki, Gong Yoo Seen Studying Scripts; Lee MinHo Wants In?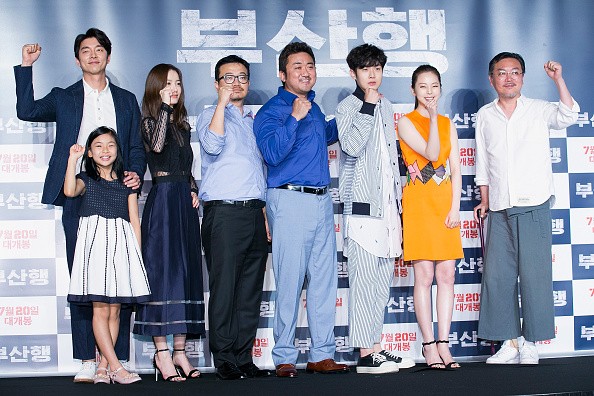 The success of the movie led to numerous speculations that "Train to Busan 2"is already underway. There are rumors abounding that the "Descendants of the Sun" star has agreed to work alongside Gong Yoo. There are even claims that Lee MinHo wants to take part with the project as well.
The success "Train to Busan" was not projected to be as big as it is now. It was a move that also carried apprehensions. However, upon its first release, it has caught the attention of the world as it rose to the top pedestal of the box office. With its success, fans and followers are already clamoring for a second movie to follow, but the producers did not yet render any details regarding its return in the box office.
Although there are rumors arising that "Train to Busan 2"would return with Song Joong Ki and Gong Yoo on board, both actors have not given any statements confirming their roles for the next sequel. In a different note, a former report from Yibada shared that the legacy of "Train to Busan" remains strong and resolute.
'Train to Busan' Is Coming To America With An English Adaptation! https://t.co/jq6ivcwmmw pic.twitter.com/sWrkxrznaB

— Officially Kmusic (@OfficialKmusic) December 8, 2016
For one, according to the report, a remake version of "Train to Busan" is presumed to be underway with an English version of the movie. The same report even relayed that the entities that aims on remaking the movie are Fox and Sony, but everything remains unsettled and unverified.
Stephen King Twitta sobre Train to Busan ! https://t.co/fct6qBhZuV pic.twitter.com/OmP2ARW7uN — snap:Suuka27 (@Looch_suukinha) December 3, 2016
For the fans and followers of "Train to Busan," the producers remained mum on the matter. Even the rumored cast such as Song Joong Ki, Gong Yoo and Lee MinHo did not affirm the speculations as well. With that in mind, every rumor should be taken with a grain of salt in mind.
© 2019 Korea Portal, All rights reserved. Do not reproduce without permission.