'Running Man' Comes To An End; Producers Confirm The Rumor
by
Allan
/ Dec 16, 2016 09:08 AM EST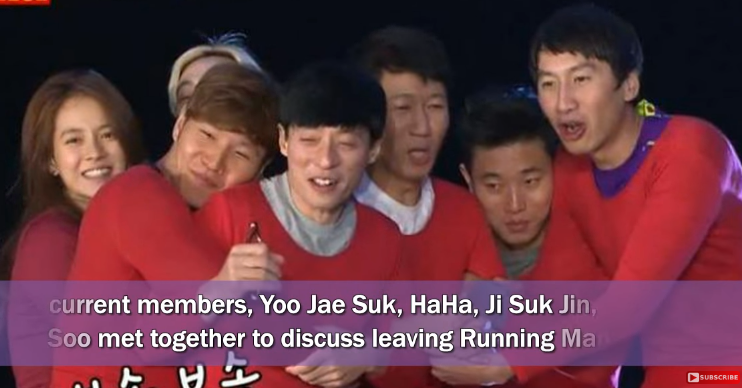 After the announcement of two cast members of "Running Man" deciding to leave the show, showrunners have just decided to call it quits and formally end the show. This was after reports of the cast and producers having an emergency meeting today in Seoul. Producers say that they wanted to end the series on good terms.
A couple of months ago, the cast of "Running Man", Gary, has decided to leave the show so he could focus on his music career. Then earlier this month, two other cast members, Kim Jong Kook and Song Ji Hyo, have decided to bid farewell due to a hectic schedule. And after the emergency meeting held earlier today, the producers have made it official that they are ending the show.
In the meeting, the producers say they got together to clear all issues and misunderstanding between them and the show. And after a thorough discussion with everyone, including Jong Kook and Ji Hyo, other cast members, and the showrunners, they have all decided that it's time for the show to finally end. According to reports, "Running Man" will only run until the end of February. The producers promise to do their best in the remaining episodes as their way of saying thank you to their loyal viewers who have been there since the start.
"Running Man" is a variety show in Korea that first aired in July 2010 and is today's longest-running variety show in the country. The show is about making the hosts and guests complete different quests and finish first from the others. The show is such a big hit that other countries so it had to be translated into English, Portuguese, Spanish, Italian, French, Thai, Chinese, Vietnamese, Indonesian, Malaysian, Arabic, Burmese, Turkish and even Russian.
© 2023 Korea Portal, All rights reserved. Do not reproduce without permission.