Hyun Bin And Kang So Ra Are Officially Dating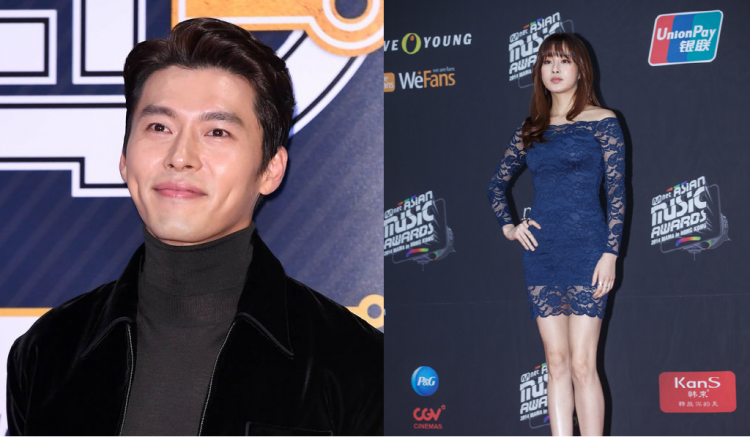 Hallyu star Hyun Bin and actress Kang So Ra confirm reports they're officially dating.
Sports DongA reported Thursday that the two celebrities reportedly met only last October while Kang So Ra was moving to a different agency. Their relationship has only been 15 days old.
"I know that when Kang Sora was in the process of switching agencies, she kept in contact with Hyun Bin's representatives," said an insider close to the couple, as reported by Koreaboo. "From there, they started to have positive feelings about each other. Since it's only been a short time that they've been a couple, they are being careful."
The 34-year-old actor's management label VAST and the 26-year-old actress' agency Plum Entertainment later released official statements acknowledging the couple's romantic relationship. They affirmed the insider's initial report and added that friendship between the celebrities blossomed as they started dating only recently. They also asked fans to support the couple.
"It has only been about half a month since the two started [dating], so we're very cautious about the reports," stated Plum Entertainment.
The popular actor became a household name when he appeared in the 2005 romantic comedy series "Kim Sam Soon." He's also known for his portrayal in the SBS series "Secret Garden" with top actress Ha Ji Won.
He was romantically involved with Song Hye Kyo, his co-star for the 2008 series "The World That They Live In." They confirmed their dating status a year later after the drama has ended. They announced their break-up to the public in March 2011 only a few hours before the actor left for military service as a marine.
In an interview with The Asia Economy Daily, the actor confessed that he thinks of marriage and having a family as his dream and final goal. He said he used to wait until he reached the age of 30 but realized he's already passed it. He hopes to settle down before he's 40.
"I feel like more restricted by something as I get older. It's not easy but I don't want to get married late," he said, as reported by Miner8.
© 2022 Korea Portal, All rights reserved. Do not reproduce without permission.