EXO's D.O. New Movie 'Room 7' Starts Shooting in January; Rookie Actor's Promising Career
by
regrec
/ Dec 13, 2016 04:58 AM EST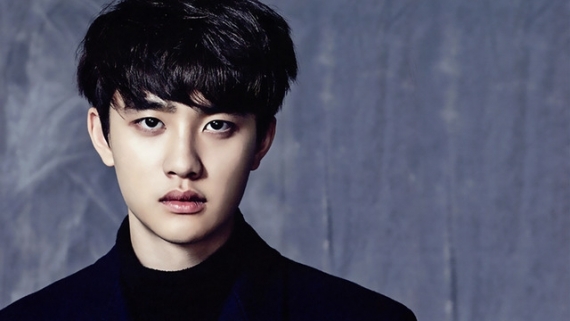 EXO's D.O. will soon start shooting mystery thriller "Room 7" alongside actor Shin Ha Kyun. The rookie actor is highly anticipated by fans and critics on how he will portray his role.
The upcoming movie "Room 7" will be produced by Lotte Entertainment. Now, more details have been revealed as to D.O.'s character as well as Shin Ha Kyun's.
The mystery thriller film tells the story of the events in a DVD room where a corpse is discovered in room seven. Shin Ha Kyun will portray Du Sik, the owner who is hurriedly trying to dispose of the DVD room. Meanwhile, D.O. will portray Tae Jung, a young guy taking time off from college and works as a part-timer at the failing business on the hopes of earning some money. He is also the one first stumbles on the dead body in room seven.
"Room 7" will reportedly start shooting in January and is expected to release the movie sometime in 2017.
Meanwhile, D.O. has added yet another successful drama to add on his acting portfolio with recent film "Hyung." The box office hit cast D.O., alongside "Jealousy Incarnate" actor Jo Jung Suk, who both earned praises from fans and critics for their roles in the movie as well as for showing a great chemistry together.
"Hyung" or "Brother," also alternatively called as "My Annoying Brother," tells the story of brothers Doo Sik (Jo Jung Suk) and Doo Young (D.O.) who used to live separately for 15 years and are suddenly forced to live together due to their complicated circumstances. The movie will tell the story of these two reconnecting brothers and their time living together.
D.O. may have just started his acting career in 2014 with movie "Cart" and small screen drama "It's Okay, That's Love," but he has since received high praise from netizens, critics, and even industry insiders. But it's in KBS's drama "Hello Monster," where D.O. played the psychopath Lee Joon Young that has set the 23-year-old's reputation as a rookie actor with great potential. With this, D.O.'s new movie "Room 7" is expected to refine the artist's talents and further his acting career.
© 2023 Korea Portal, All rights reserved. Do not reproduce without permission.
Tags:
EXO
,
exo d.o.
,
EXO member
,
Room 7
,
Do Kyungsoo
,
Lotte
,
Jo Jung Suk
,
Shin Ha Kyun
,
Hyung
,
My Annoying Brother
,
New movie