Sulli Shots Down Rumors on Her Alleged Suicide Attempt
by
regrec
/ Nov 25, 2016 08:11 AM EST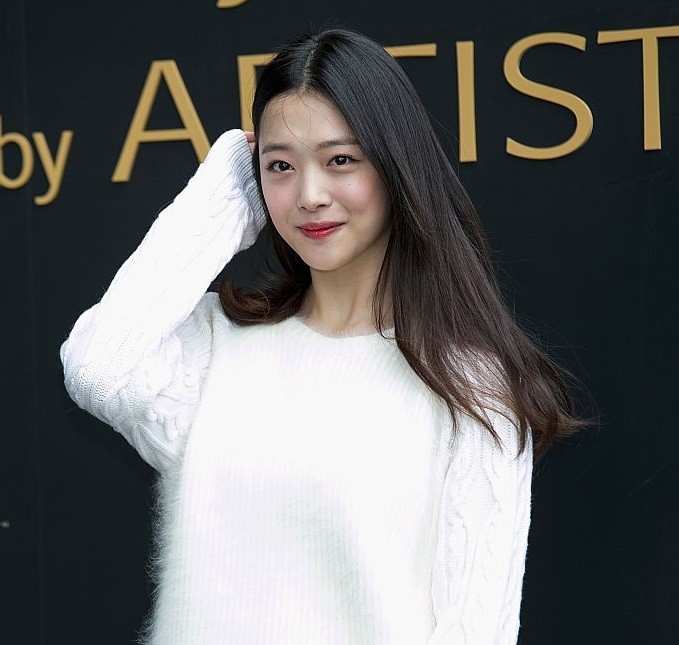 Sulli has reassured fans and slammed rumor mongers on her recent Instagram account. The idol turned actress proved to everyone that she was doing fine contrary to reports alleging the 22-year-old has tried to commit suicide.
Posing with her cat, Sulli took a selfie and apologized for causing worry.
"I hurt myself on accident," Sulli captioned the post. "I'm sorry to have caused caused people to worry!"
On Nov. 24, the internet broke out with news that Sulli was rushed to the emergency room. Reportedly, Sulli had injured her wrist and her manager immediately took her to Seoul University Hospital to be treated. The former f(x) member then received treatment and got an x-ray which didn't last too long, However just as Sulli had her injury treated easily, some netizens didn't let go of the news that simply. Hence, the rumors of Sulli attempting suicide heightened further.
According to a report by "The Fact," as cited by AllKpop, Sulli was purportedly drunk when she was taken to the hospital. Numerous citizens pointed out that the singer-actress had a fight with her boyfriend Choiza which drove her to cut her own wrist. As reports have revealed, Sulli's wrist injury was specifically a 5 cm cut on her wrist. The hospital staff allegedly stated that the young star reeked of alcohol and when asked if she tried to do something to herself, Sulli denied
SM Entertainment has released their official statement on the matter, stating that the injury was caused by an accident.
"After checking with Sulli, it's revealed that she was rushed to the emergency room in the early morning for an arm injury that occurred at home due to her carelessness. She has returned home after receiving treatment."
In light of the issue, Choiza's agency Amoeba Culture addressed the controversy stating that they have not received any statement from Choiza regarding the matter.
"There is a rumor going around that Choiza and Sulli's relationship is on the rocks, but we have not heard anything," A rep from Amoeba stated, as per Soompi. "This is a personal affair between the two of them so we as a company will not be interfering with it."
Sulli's post is still being flocked by fans and concerned citizens who are pouring out their well-wishes and support to the idol-actress.
© 2018 Korea Portal, All rights reserved. Do not reproduce without permission.