Moon Hee Jun Announces Marriage to Crayon Pop's Soyul; H.O.T. Reunion Happening?
by
regrec
/ Nov 25, 2016 08:11 AM EST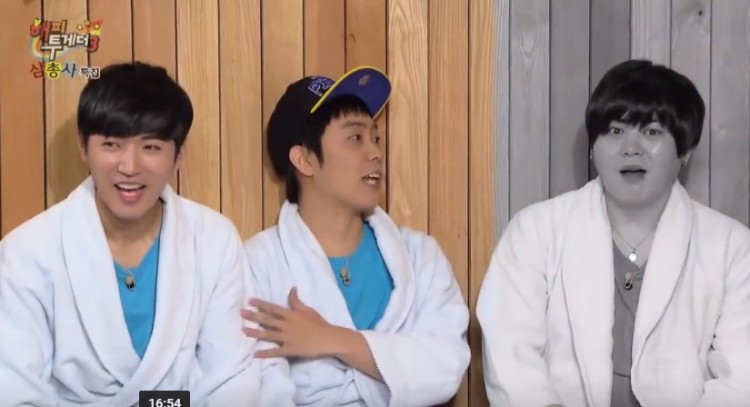 On Nov. 24, Moon Hee Jun announced his engagement to Crayon Pop's Soyul through by posting a handwritten letter on his fan café. The former H.O.T. lead vocalist made the decision after dating Soyul for almost 8 months.
In the letter, Moon Hee Jun showed his gratitude to his fans by announcing the news to them first.
"I've already become an adult but I feel like I'll really be one after telling you this news," the 38-year-old singer wrote, as cited by Soompi.
Moon Hee Jun is noted to be the first H.O.T. member to tie the knot. In fact, he's one of the first idols in his generation to have decided to take the next official step in his relationship. Moon Hee Jun will be married to his fiancée, Soyul, who is 13 years younger than he is.
Meanwhile, the sudden announcement has started speculations that the Crayon Pop member could've been pregnant and thus making the two decide to marry. However, the rumors were immediately shot down by Soyul herself and her agency Chrome Entertainment.
Chrome shot down rumors that Soyul is pregnant and reiterated that the marriage announcement was not due to any circumstances that force the couple to tie down the knot. Soyul also addressed her fans on Crayon Pop's fan café.
"You all must have been very surprised. I am also extremely nervous right now," Soyul shared and then reassured her fans. "I met and will be getting married to someone I love who wholeheartedly cherishes me and loves me unsparingly."
The respective agencies of the couple confirmed the marriage between the two and have reported that the ceremony will be held on February next year.
The upcoming wedding is expected to hold a private H.O.T. reunion whom Moon Hee Jun would mostly invite. However, this could also be the only H.O.T. reunion to come and there won't be any comebacks happening from the idol group.
With Sechs Kies and Shinhwa continuing their career as an idol group, many expected that H.O.T. will also return to the spotlight. However, Moon Hee Jun has sadly talked about the difficulties of making it happen.
"All members are saying the same thing- we want to do it," Moon Hee Jun said in an interview. "But in reality, there are many difficult obstacles. I feel bad saying it."
As such, H.O.T. fans may have to simply move on from the idol group's days, and support Moon Hee Jun as a solo artist and a soon groom-to-be.
© 2018 Korea Portal, All rights reserved. Do not reproduce without permission.