BIGBANG's Taeyang Leaves a Heartfelt Message to VIPs
by
regrec
/ Nov 23, 2016 08:16 AM EST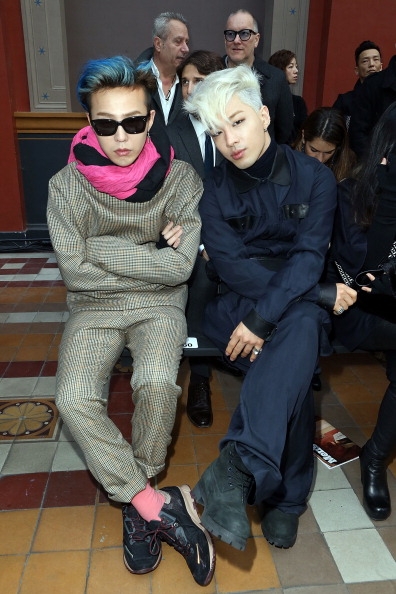 BIGBANG's Taeyang shared an open letter to their avid fans titled, "Message for VIPs." Dubbed as VIPs, BIGBANG fans have immediately flocked to Taeyang's post in Instagram to declare their love, support, and loyalty to the idol group.
In light of BIGBANG's 10th anniversary, Taeyang started the letter by recounting how much the group has gone through over the years.
"A lot of things have happened and changed for the past 10 years, but there is one thing that has never changed," the 28-year-old wrote. "Which is the warm heart of fans who have loved and supported the five of us no matter how we are and what we're facing."
Taeyang continued his message by comparing BIGBANG and VIPs as one tree. He even posted a drawing to represent his message, with BIGBANG's name on the roots and a mix of the members' individual names and their album titles on the branches and leaves.
"Each and every one of you has grown this BIGBANG tree and made the BIGBANG tree bear fruits from our imaginations and unimagined dreams. I really appreciate it. I'm even sorry that there is no other word than "thank you" to express my gratitude."
YG Entertainment has recently confirmed that BIGBANG will be making a comeback this December. On Nov. 22, YG's official Twitter account has revealed the release date of BIGBANG's "MADE" full album as Dec. 12.
It is noted however that BIGBANG's comeback could be the group's final project together as member T.O.P. will soon enlist in the army as part of the conscription law in South Korea. Moreover, as soon T.O.P. goes on hiatus, G-Dragon and Taeyang are expected to follow him shortly after in the same year. Daesung will serve to enlist next in 2018 and finally, Seungri in 2019. As such, VIPs bitterly expect that BIGBANG's upcoming projects may not be followed anytime soon. On this note, Taeyang reassured VIPs in the final part of his letter.
"For the next 10 years, BIGBANG will continue to always stand here as a big and strong tree with firm roots, to provide shade under it where you can take some rest whenever you feel tired."
BIGBANG's Taeyang posted three consecutive photos bearing his message; one in English translation, one in Korean and the other through a drawing. He captioned the first two with an emoji of a tree and signed off in the third one with his signature emoji, the sun.
© 2023 Korea Portal, All rights reserved. Do not reproduce without permission.