"First Kiss for the Seventh Time" Cast Ji Chang Wook, Lee Jun Ki, Taecyeon, Kai, and More Introduce Their Roles in Highly Anticipated Web Drama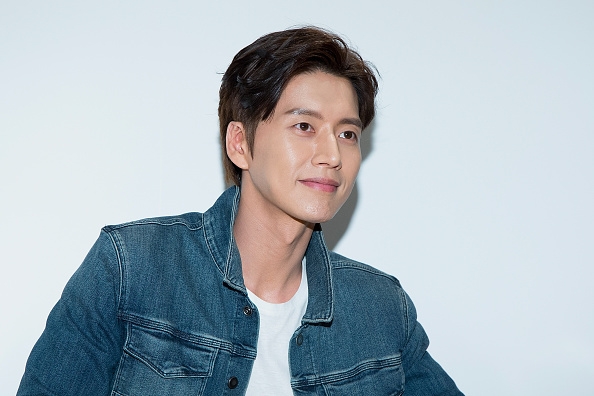 "First Kiss for the Seventh Time" drama production finally held a press conference with its star-studded cast. Actors Taecyeon, Kai, Ji Chang Wook and Lee Jun Ki, along with leading ladies Lee Choi Hee and Choi Ji Woo graced the press con with their presence.
"First Kiss for the Seventh Time" tells the story of Min Soo Jin, played by actress Lee Choi Hee, a no-boyfriend-since-birth lady. One day, she meets a goddess played by actress Choi Ji Woo who grants her the chance to meet seven handsome guys to be delivered by Kai, Taecyeon, Park Hae Jin, Lee Jun Ki, Ji Chang Wook, Lee Jong Suk, and Lee Min Ho.
Originally known as "First Kiss for the Sixth Time," title was then changed to "First Kiss for the Seventh Time" after Hallyu actor Lee Min Ho confirmed to take part on the web drama.
During the press conference, the actors had a chance to personally introduce their characters. Kai introduced his role saying, "I played a younger guy who used to get Chinese tutoring, then coolly returned [to her]."
Actor Ji Chang Wook came next stating, "In my previous drama 'The K2', I played a secret agent so I wanted to play a cool gentleman in this production." While the actor is indeed a gentleman in the upcoming drama, he still ended up becoming a cool gentleman who's actually a sexy secret agent in the web drama. "I asked the producers to edit the scenario but they didn't listen," Ji Chang Wook teasingly added.
Lee Jun Ki then came next and introduced his character, "I played a church oppa from Choi Hee's younger days. Previously, I was in a historical drama so I'm happy to show my romantic act, even though it's short."
Finally, rapper-actor Taecyeon presented his role, "I played the son of a Chaebol who sacrifices for love. It's a role that I've always wanted to try."
Meanwhile, the three male actors Park Hae Jin, Lee Jong Suk, and Lee Min Ho was not able to attend the press conference due to their busy schedules. However, actors Park Hae Jin and Lee Jong Suk still managed to take part in the conference through personal videos.
"Cheese in the Trap" actor Park Hae Jin stated, "I'm transforming into a romantic co-worker."
"W" actor Lee Jong Suk, who is set to play a role of a famous star in the drama stated his regrets for not being able to come and asked for best wishes for the drama, "Please give this production a lot of love."
"First Kiss for the Seventh Time" will purportedly be released online in mid-December.
© 2020 Korea Portal, All rights reserved. Do not reproduce without permission.