Pokemon Sun and Moon Guide: Where to Find and How to Catch All the Guardian Deities Pokemon
by
Allan
/ Nov 22, 2016 06:40 AM EST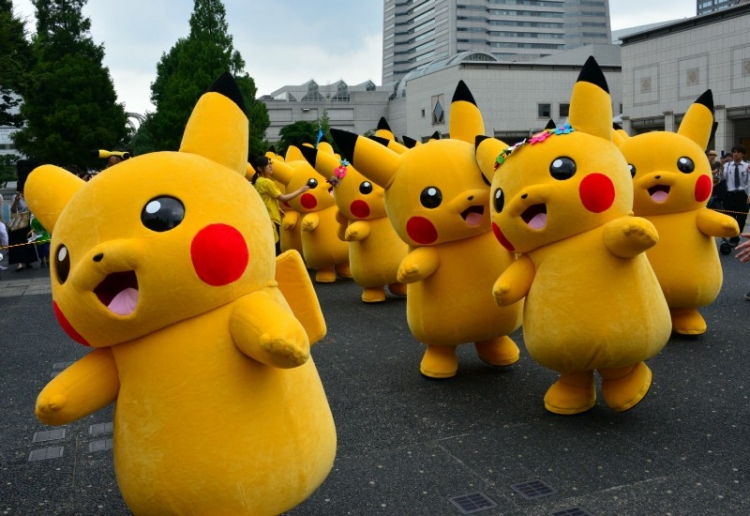 Pokemon and how to catch them. In this franchise of Pokemon game, there are seven Guardian Deities Pokemon to look out for. So without further ado, here is the complete guide where and how to catch all the Guardian Deities Pokemon in this game.
Lunala or Solgaleo
The name of the legendary Pokemon differ in "Pokemon Sun" and "Pokemon Moon" but nevertheless both are found in the same place. For Lunala or Solgaleo, just go with the game's story mode and the player will find this legendary Pokemon once the Altar of the Sunne or Moone is reached. This altar is located at Poni Island.
Cosmog
To get Cosmog in "Pokemon Sun and Moon", you will need to go back to the Altar where Lunala or Solgaleo was found and enter the portal that only opens at night in Pokemon Sun and on daylight in Pokemon Moon. Head to the lake and make way at the top of the platform. A cutscene will take place and Cosmog will be received.
Zygarde
As the player journey their way through Alola region, the player will meet Sina and Dexio which are characters from Pokemon Y and X. They will offer a Zygarde Cube that players will need to fill up with Z-Cells and Cores. Head to Ula-ula island Route 16 to complete Zygarde's form up to 100% in "Pokemon Sun and Moon".
Tapu Koko, Tapu Lele, Tapu Bulu and Tapu Fini.
The only way to get Tapu Koku is to battle him when you're the champion of Alola. His statue will be seen at the end of the Ruins of Conflict and the cut scene can be activated by touching the statue. As for Tapu Lele, get the Machamp Poke Ride before touching the statue at the end of Ruins of Life in Akala Island.
Tapu Bulu is the guardian deity of Ula-ula island in "Pokemon Sun and Moon"and can be activated by touching the statue at Ruins of Abundance' end. To get there, go all the way through Haina Desert and go up, right, up, left, down and then up to reach it. It must be done in that order to be able to get there. Tapu Fini, on the other hand, is the guardian deity of Poni Island. It can be activated by touching again the Ruins of Hope's end. Of course, you will also need Machamp in this quest.
© 2018 Korea Portal, All rights reserved. Do not reproduce without permission.
Tags:
Pokemon Sun and Moon
,
Pokemon Sun
,
Pokemon Moon
,
Pokemon Sun and Moon guide
,
Pokemon Sun and Moon walkthrough
,
Pokemon Sun and Moon tips
,
Pokemon Sun and Moon tips and tricks
,
Pokemon Sun guide
,
Pokemon Sun tips
,
Pokemon Sun tricks
,
Pokemon Sun walkthrough
,
Pokemon Moon guide
,
Pokemon Moon walkthrough
,
Pokemon Moon tips
,
Pokemon Moon tips and tricks
,
pokemon sun and moon guardian deities guide