Gong Yoo and Lee Dong Wook Swoon Fans in Recent Photo Stills of 'Goblin'
by
regrec
/ Nov 18, 2016 06:22 AM EST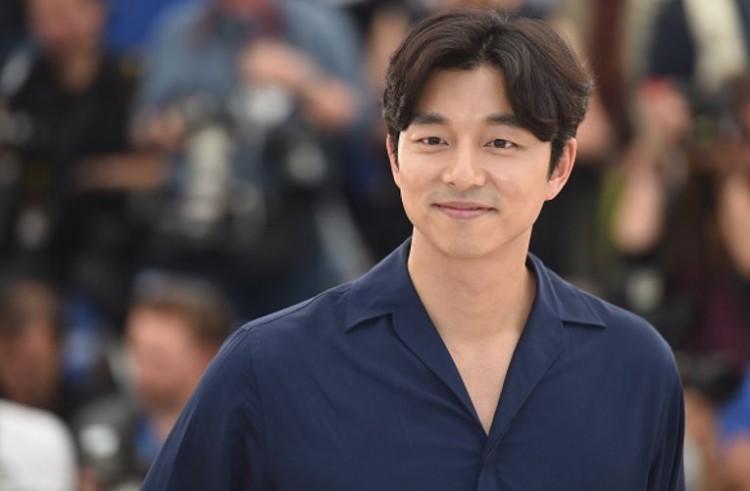 TVN's upcoming drama "Goblin" has been consistently dropping teasers and photo stills to enchant fans into anticipating the show. The production team of course makes good use of its star-studded cast by showcasing flower boys Gong Yoo and Lee Dong Wook in their roles.
"Goblin" centers in the story of Kim Shin, portrayed by Gong Yoo. Kim Shin is a goblin whose role is to protect souls however his character has soon become weary of his immortal life and therefore wants to end it. While living among humans, Kim Shin meets Wang Yeo. Wang Yeo, portrayed by Lee Dong Wook, is a grim reaper with deadly good looks. He's responsible for taking souls but he suffers from amnesia. These two mythical beings share a unique friendship with each other. Joining the two is a human named Yoo Deok Hwa, portrayed by Yook Sung Jae. Sung Jae is a chaebol heir whose family has been looking after the goblin for generations.
As much as the good-looking and talented actors are anticipated in the drama, the latest photo stills also featured the guys' respective leading ladies. Gong Yoo is paired with "Cheese in the Trap" actress Kim Go Eun. Go Eun will take on the role of Ji Eun Tak, a high school student who remains optimistic despite her painful reality. She ends up falling in love with the goblin and insists to be his bride. Meanwhile, Dong Wook is paired by "Queen In-hyun's Man" actress, Yoo In Na. In Na will take on the role of Sunny, a sexy chicken shop owner desired by all men. She later falls into a romantic relationship with the amnesiac grim reaper Wang Yeo.
"Goblin" will tell the unique story of two romances, of friendship, of life and of death. Furthermore, the drama is highly anticipated not just because of the star-studded cast but also due to writer Kim Eun Sook who was behind k-drama hits "Lovers in Paris," "Secret Garden," "The Heirs," and "Descendants of the Sun" among others.
"Goblin" is set to premiere on December 2 on TVN.
© 2023 Korea Portal, All rights reserved. Do not reproduce without permission.