'Weightlifting Fairy Kim Bok Joo' Vs 'The Legend of the Blue Sea': Lee Sung Kyung Speaks Up on Going Against Jun Ji Hyun-Lee Min Ho Drama
by
regrec
/ Nov 16, 2016 06:42 AM EST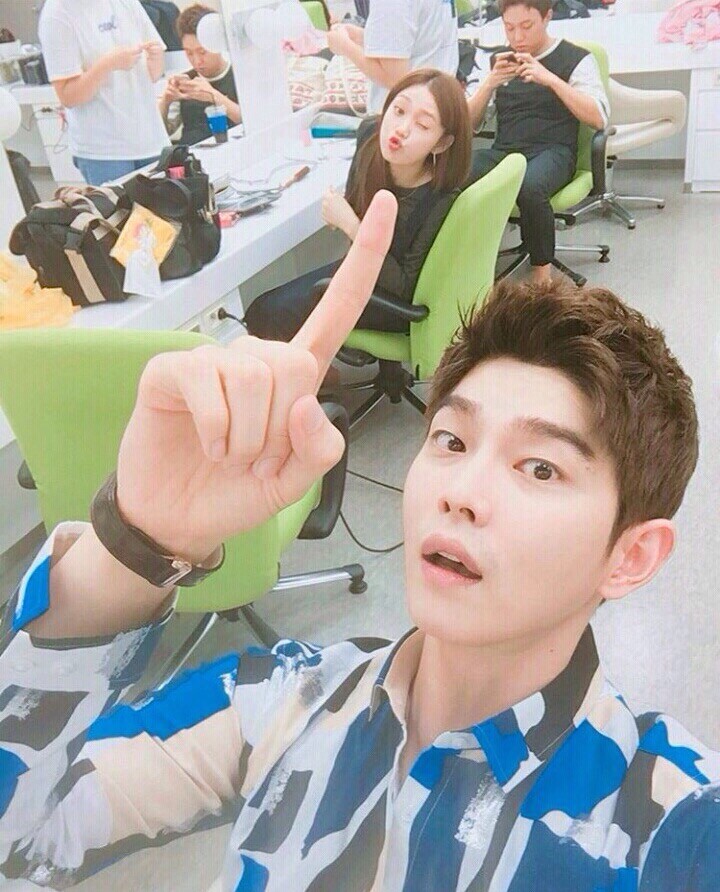 Actress Lee Sung Kyung shares her thoughts on her drama "Weightlifting Fairy Kim Bok Joo" competing against Hallyu stars Jun Ji Hyun-Lee Min Ho drama "The Legend of the Blue Sea." During a press conference held by MBC on Nov. 15, the 26-year-old actress talks about the pressure to go against her renowned seniors in the acting industry.
"All the sunbaenims- Oh Ji Ho, Jun Ji Hyun, Lee Min Ho and everyone are very amazing, and I, too, am looking forward to it," Sung Kyung stated as per AllKpop.
As Sung Kyung expressed her respect to her fellow actors and her anticipation for both dramas, she reiterated how the dramas would be going in different directions. As such, the viewers would have to decide which they would prefer.
"Our drama is a lovely, youthful drama, and the competing drama has charms of its own," Sung Kyung said.
"Weightlifting Fairy Kim Bok Joo" is Sung Kyung's first lead role. She was cast as supporting actress in multiple hit dramas "It's Okay, That's Love," "Flower of the Queen," "Cheese in the Trap," and "Doctors." After showcasing her talent in acting, the model-actress finally landed her first lead role in the upcoming MBC drama.
As it is her first main role, Sung Kyung was also asked on her thoughts about her expectations on the ratings for "Weightlifting Fairy Kim Bok Joo."
"It would be nice if it came out well, but it calls for good situations and conditions. I have put down [my expectations] in order to work on not having any shameful scenes." Sung Kyung said as per Soompi.
In light of the upcoming competition against "The Legend of the Blue Sea," Sung Kyung expressed how she would rather focus on acting and creating a great production alongside her fellow cast and crew, than to keep worrying about the ratings.
"I will leave the viewer ratings up to destiny," Sung Kyung said.
MBC's "Weightlifting Fairy Kim Bok Joo" starring Lee Sung Kyung and Nam Joo Hyuk and SBS' "The Legend of the Blue Sea" starring Lee Min Ho and Jun Ji Hyun will simultaneously air every Wednesdays and Thursdays starting on Nov. 16.
© 2018 Korea Portal, All rights reserved. Do not reproduce without permission.