Samsung Galaxy S8: What We Know So Far; Is it Worth Buying?
by
Allan
/ Nov 15, 2016 06:08 AM EST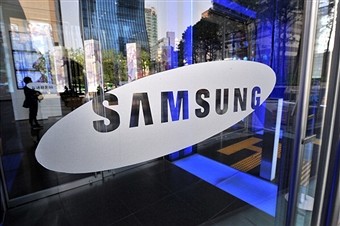 One feature of the Samsung Galaxy S8 that makes it stand out from the rest is its "force touch" technology. This allows user to have additional functionality depending on how hard the user press on the screen. The only question is, will that feature make a huge difference in terms of user experience from its predecessors that will make it worth buying?
"Force Touch" Technology
According to reports, Samsung Galaxy 8's new technology will allow the user to have quicker access to functions that usually takes 4 to 5 clicks to access. And if Samsung did a really great job in integrating the new technology, users will find it more convenient controlling the smartphone with just one hand most of the time.
Based on articles online, the new technology can have a different function when the user press and hold on an app. For instance, a submenu could show up when the user hold the icon making it easier for them to access settings.
"Force Touch" of Samsung VS "3D Touch" of Apple
Based on the news found online, it looks like Samsung is not the first to have this kind of technology. Apple's "3D Touch" is said to be already in use by Apple in 2015 and is found in iPhone 6S, selected MacBooks and the original Apple Watch. Reports also claim that Samsung Galaxy 8 will only be partially adopting the new feature. Samsung will probably need one or two more years before it is fully adopted to a smartphone. This means that it's all still in testing stage but that doesn't necessarily mean it's no good.
It was not cleared how different partial adoption is from fully adopted but this is not the first time Samsung has implemented a plan like this. It can be recalled that the same speculation was said for Galaxy S7 for the pressure sensitive display.
It isn't clear what "partial" adoption is compared to "full adoption," but this isn't the first time we've heard such a plan. Last year, similar rumors tipped a pressure sensitive display for the Galaxy S7, which didn't wind up happening in the end.
© 2018 Korea Portal, All rights reserved. Do not reproduce without permission.