T.O.P.'s Enlistment Will Be in The Next 3 Months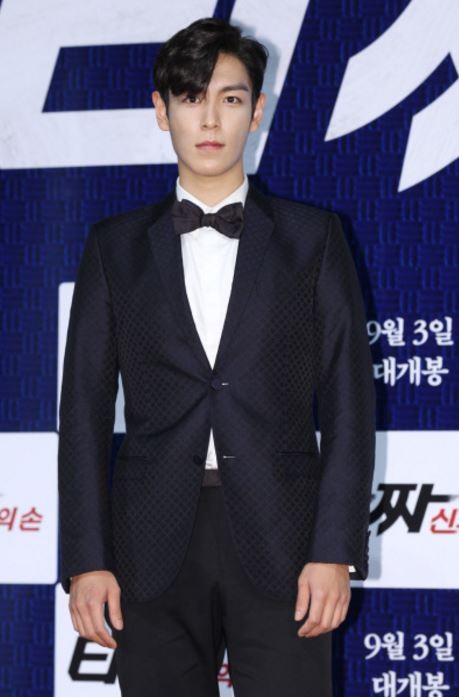 So it was confirmed, T.O.P.'s enlistment will happen in the next 3 months. That's according to the list of acceptance for Seoul District Police Conscripted Policemen. According to the result released by the National Police Agency, T.O.P. was accepted as one of the special forces brass band.
News about T.O.P.'s enlistment began to surface the net when it was announced that the idol took his conscripted police exam on October 25, 2016. That's when his legal name, Choi Seung Hyun, was found to be among the list of applicants on the conscripted police website.
Although the National Police Agency announced that T.O.P. passed the special forces conscripted police last November 11, it was only on the 14th when his acceptance was finalized, along with the other successful applicants.
This means that T.O.P.'s enlistment will officially begin in the next 3 months. He will undergo 4 weeks of training at the training facility in Choongnam and then be transferred to Seoul District Police.
V.I.P.s (as Big Bang fans call themselves) are already expressing their sadness on T.O.P.'s enlistment. They say that 2 years without T.O.P. is simply saddening. They already came up with various reasons to miss the idol. They said they are going to miss his smoldering look, his deep and sexy voice, his moves, his crazy hairstyles, the way he raps, and even his dimpled smile and his jawline. Two years without T.O.P. is simply lonelier.
The other 'Big Bang' boys, G-Dragon, Seungri, Taeyang and Daesung, are also expected to follow T.O.P.'s enlistment. They are said to enlist in the near future.
Aside from T.O.P., other idols who are currently completing their mandatory service as conscripted policemen are Siwon and Donghae of Super Junior, and Changmin of TVXQ.
© 2018 Korea Portal, All rights reserved. Do not reproduce without permission.