The True Relationship of F.T. Island's Hongki and Park Shin Hye Revealed
by
YuGee
/ Oct 18, 2016 05:38 AM EDT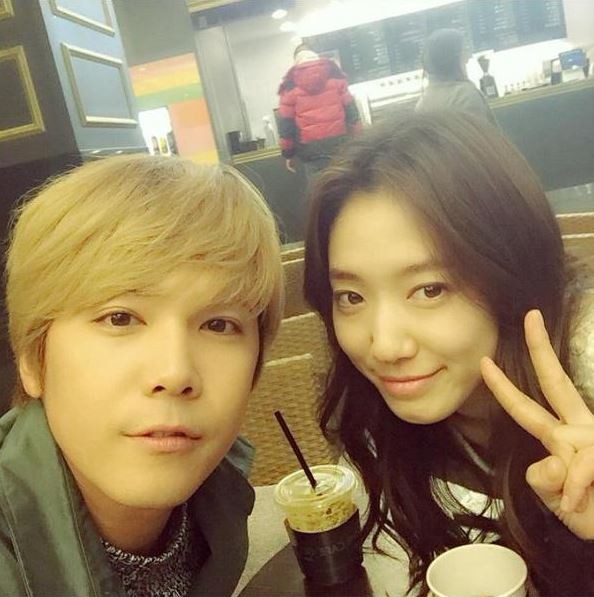 Actress Park Shin Hye graced F.T. Island's Hongki's debut episode on "Kiss the Radio." In the said episode, the two cleared the dating rumors that surround them for quite some time now.
A report from allkpop stated that the F.T. Island vocalist introduced the actress by saying, "She is a South Korean actress, but to me, she is a girl who is a friend. Nothing more, nothing less."
After introducing his friend, Park Shin Hye then appeared wearing a casual, comfortable outfit. The two also displayed their close friendship when they were seen whispering to each other during the show.
In other news, Hongki reportedly applied to become a professional bowler. On October 12, the Korea Professional Bowling Association announced that actor Kim Soo Hyun applied for the upcoming tryouts to become a professional bowler. It turned out that Hongki also applied for the tryout. It was also revealed that the singer is a big fan of the sport and he has been preparing for the said tryouts along with the actor for quite some time now.
In response, Hongki's agency, FNC Entertainment, confirmed the news. The label announced, "He is preparing to become a pro bowler, while also preparing for his concerts. Please give him your support."
Lee Hongki became the new DJ of "Kiss the Radio" replacing Super Junior's Leeteuk. Officials from KBS stated, "Lee Hongki has been named as the new DJ on "Kiss the Radio." The DJ position will become vacant for approximately two weeks, and so we sill be utilizing a guest DJ system."
KBS has not yet confirmed whether or not "Super Junior's Kiss the Radio" will be completely canceled. Since Leeteuk's leave from the radio show, the "Super Junior" in the show's title was removed, thus the title became "Kiss the Radio." For now, it seems like Hongki will be filling in as a temporary guest DJ for a while.
Good luck on your DJ stint and pro bowler application, Lee Hongki!
© 2023 Korea Portal, All rights reserved. Do not reproduce without permission.