Super Junior's Donghae Pens Letter to His Fans on His Birthday
by
YuGee
/ Oct 17, 2016 05:44 AM EDT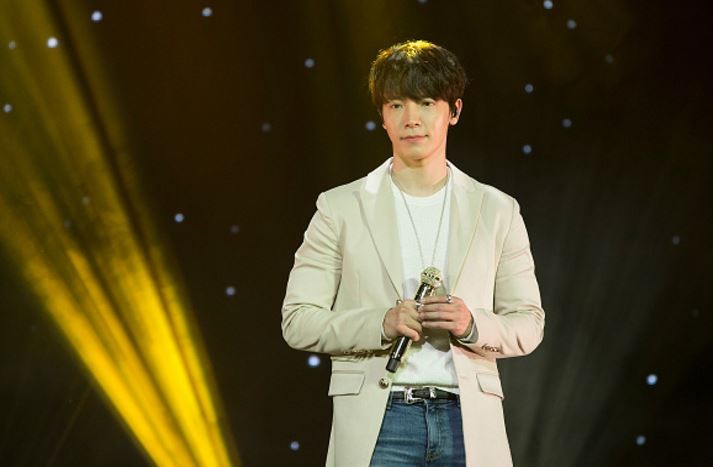 Super Junior member Donghae celebrated his birthday on October 15 and he penned a letter to his fans on the day of his birthday from the army. Aside from being the idol's date of birth, October 15, 2016, also marked the first year since his enlistment, according to a report from allkpop.
Donghae posted a photo of the letter to his Instagram account. The letter reads:
"ELF, how are you doing?
It's Super Junior's Donghae. Today is October 15th, my birthday, and also one year since I enlisted. Now that I look back, it has already been one year since I told ELF that I will be back soon!! Every day, I think about when I will see you again and I get excited. When I first enlisted, everything was something I was experiencing for the first time, so I thought a lot and worried if I could do well, but now I think I am really doing well! I am doing well with all the love ELF are sending me, so do not worry! We will meet soon, so wait just a little longer! Do not get sick!!
I will be healthy.
I love you, ELF.
2016.10.15
To ELF on my birthday and one year anniversary since enlisting.
Lee Donghae"
Four months ago, Donghae also wrote three letters in different languages for the fans. The letters were uploaded on Super Junior's official fan cafe. Aside from Korean, the letters were also written in Chinese and English.
An excerpt from his letter stated:
"Do not skip meals because you are dieting. I will always think that you are pretty, so eat well and stay healthy. If my ELF is sick, my heart breaks. So Please stay healthy and if you are going to feel ill, tell me so that I can ship medicine to you. I miss you, even more, tonight so I am going to listen to SJ's 'Marry You' before I go to bed. I will see you soon as a better-looking person that I was before.
I love you! ELF!"
Happy birthday, Donghae!
© 2023 Korea Portal, All rights reserved. Do not reproduce without permission.