SNSD's Tiffany Performs Again On Stage After SNS Controversy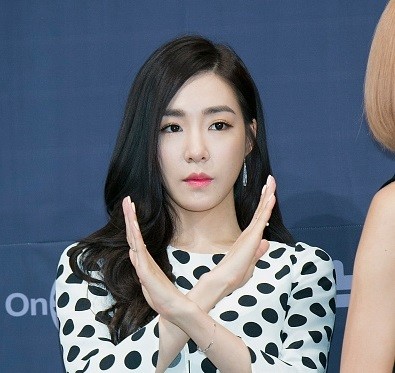 Girls' Generation member Tiffany performed again on stage after her suspension due to a recent SNS post.
Tiffany had her first public performance again after her SNS controversy earlier this August. Sm Entertainment held a company tour in Japan where in Tiffany made a post on social media that garnered lots of criticisms and negative feedbacks from the netizens. In her post, she used a snapchat filter that contains the Rising Sun's national flag which is a symbol of a struggles and painful period of the Korean history, the time when Japan oppressed the country. Tiffany's post caused a massive outrage because she posted it a day before the celebration of National Independence Day, which is a celebration of South Korea's freedom from the Japanese colonization during World War II.
Many netizens expressed their opinions and reactions through their comments saying that Tiffany was insensitive of her actions even she didn't mean to cause strife. To prevent any more damages to the image of Tiffany as well as the image of SM Entertainment, Tiffany had posted 2 handwritten apology letters regarding the incident and uploaded it on her personal Instagram account.
However, even with such effort to control the damage, the netizens were deeply offended by the actions made by the K-pop idol. Kim Myung Joon, a South Korean newscaster, publicly insinuated and shamed Tiffany and SM Entertainment for their insensitive actions. Tiffany and the agency have no choice to weigh on the outrage of people regarding the situation. Therefore, SM Entertainment decided that she will be withdrawing from all of her current activities as a punishment for her to reflect on this issue.
Meanwhile, on October 1st, which is the celebration of Busan One Asia Festival, SNSD was part of roster of performers. Tiffany was spotted on the snapchat post of SNSD member Taeyeon which seems to be a rehearsal. Fans already made speculations that Tiffany would be performing on stage together with SNSD.
Fans' speculations were indeed true because as the broadcast of the concert started, Tifanny was spotted on stage and performing with her group again for the first time after her SNS controversy. The performance marked the end of the reflection period given to Tiffany which lasted for almost 1.5 months. The group's performance went well as they performed their hit track "Gee" and "Lion Heart".
CLICK HERE TO WATCH SNSD'S PERFORMANCE AT BUSAN ONE ASIA FESTIVAL!
© 2020 Korea Portal, All rights reserved. Do not reproduce without permission.