South Korea Leads Export of Pop Culture Following the U.S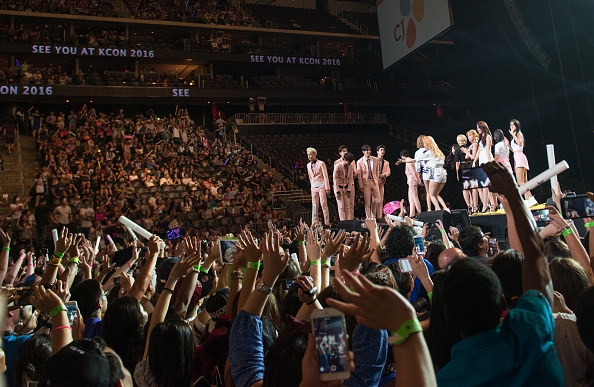 South Korea continuously strives to become the top exporter of pop culture worldwide.
The country has been actively sharing its culture especially its music. Korean pop popularly known as K-pop becomes an international phenomenon with its catchy and upbeat tunes.
K-pop is somehow influenced by Western hip-hop and pop genres with a touch of 1950s retro. In the book "The Birth of Korean Cool," author Euny Hong said "although it seems like Kpop came out of nowhere, it's actually the result of over two decades of careful government planning and cooperation between the private industry and the government."
In 2012, Kpop sensation Psy broke the internet with his song "Gangnam Style." The hit track already scored two billion views in YouTube. Secretary General of United Nations, Ban Ki-moon said that the institution and the artist can work together to address international issues.
Another Kpop artist that is currently making waves in the international scene is the 25 year old hip-hop star, Chaelin Lee. CL is the leader of girl group 2NE1 and she recently released her U.S. debut single "Lifted." The song landed on the Top 30 of iTunes Rap and Hip-Hop chart just three hours after it was aired. The baddest female landed on No. 17 on Billboard's Social 50 chart beating Taylor Swift on No. 18.
Angela Killoren of media company CJE&M observed how the Korean Pop Convention grew since 2012. She added that bands including 2NE1, SHINEe, EXO and Bigbang have always been favorites of the crowd, Lifezette reported.
The statistics of Korean entertainment online streaming Drama Fever reveal that 85 percent of its users are non-Asian which proves that the culture has gone beyond the continent's border.
In the reports of Yonhap, it was disclosed that the South Korean music market was worth 4.8 trillion won in 2015. It is believed that the hallyu wave started 20 years ago when the boy hand formed by SM Entertainment H.O.T. debuted in the industry. The group performed in China in front of 10,000 supporters which led to a craze called "hallyu." The band disbanded in 2001.
A year later, BoA of the same agency soared high in Japanese music charts.
Other pioneering artists of the second generation of Kpop culture include Rain who was named "Time's 100 most influential people in 2006," Girls Generation, Super Junior, Bigbang SHINee and TVXQ.
Third generation Kpop idols like EXO and Black Pink continue to capture hearts of international fans.
Korea Trade Investment Promotion Agency cultural content consultant, Lee Sang-yoon said that "Kpop has made outstanding progress in establishing itself as a distinctive genre in the global music market. The change is explicit, as seen in the case of the U.S. Billboard charts that now run a separate Kpop chart."
© 2020 Korea Portal, All rights reserved. Do not reproduce without permission.