Hyundai Motor's Overall Donation to Aid Children Fight Cancer Amounts to $115M
by
YuGee
/ Sep 26, 2016 06:45 AM EDT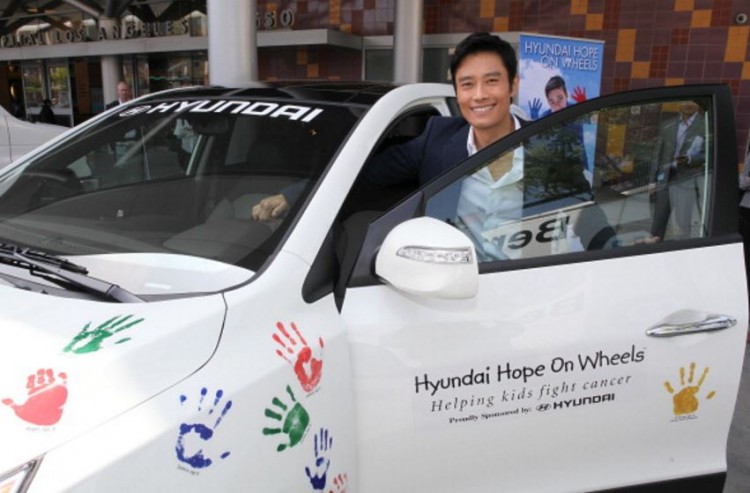 Hyundai Motor Corp., the leading automaker in South Korea, announced on Saturday that it has donated an approximate of US $115 million over the past 18 years to its social contribution program in the United States to aid children who are cancer patients.
The Korea Herald reported that the automotive giant inaugurated the anti-cancer campaign titled "Hope on Wheels" in 1998. An amount of $14 is donated for every new Hyundai vehicle purchased. Hyundai Motor's overall contribution topped the $100 million mark in 2015.
Hyundai Motor Corp. also announced that a group of 99 congressional members asked for more efforts in order to support and help children fight cancer during an event hosted by the Congressional Pediatric Cancer Caucus held at Capitol Hill on Thursday.
The co-chairman of the group, House Republican Michael McCaul, emphasized the need for consistent interest in and support for the cure of pediatric cancer. He also extended his gratitude to Hyundai Motor for its social contribution at the said event.
In 2015, the caucus concluded and submitted a statement that praises the company's efforts and initiatives. The statement is officially included in the congressional record.
The South Korean Ambassador to the United States Ahn Ho-Young said, "I have taken part in the event for the fourth straight year. It is a meaningful event that I have waited for more than any other gatherings."
The Hyundai Motor Corp. announced that it plans on holding a 5-kilometer marathon for charity in Boston. The said event is scheduled on Sunday and is part of the company's campaign and initiative against cancer.
Hyundai Motor Group is the second largest automaker in Asia next to Toyota and the fourth largest automaker worldwide behind General Motors, Volkswagen Group, and Toyota in 2011. The group was formed after the purchase of 51 percent of Kia Motors, the second largest automaker in South Korea, by Hyundai Motor Company in 1998.
© 2023 Korea Portal, All rights reserved. Do not reproduce without permission.