'Brangelina' is Over; Angelina Jolie Files Divorce from Brad Pitt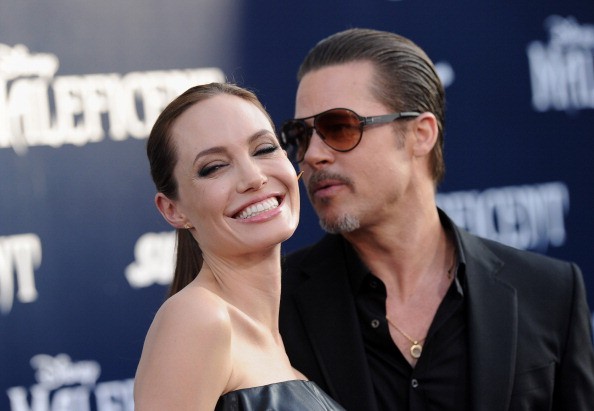 "Brangelina," one of Hollywood's most sought after couples, has called it quits after Angelina Jolie filed for divorce from husband Brad Pitt.
The documents disclosed that the cause of divorce are the ex-couple's irreconcilable differences. The two went separate lives on Sept. 15 after two years and a month of marriage.
Apart from physical custody of six children, Jolie also asked to hold "miscellaneous jewelry and other personal effects." The 41 year old actress also asked to keep any of her earnings gathered after separation.
CNN reported that both parties desire a cordial separation. Pitt said to CNN that he is deeply saddened by their breakup and that the well-being of their kids is most important. The "Fight Club" actor added, "I kindly ask the press to give them the space they deserve during this challenging time."
Jolie's manager, Geyer Kosinski also cleared that the actress will do "what's in the best interest to protect her children."
Pitt and Jolie's relationship commenced after they starred in the movie "Mr. and Mrs. Smith" released in 2005. They faced speculations because of the actor's marriage to Jennifer Aniston at the time. Aniston filed for dissolution of marriage following her breakup with Pitt in 2005.
Photos of Brangelina and their Maddox,their adopted son from Kenya came out in April 2005. Adoption of daughter Zahara followed.
Early 2006, the couple announced that they were expecting a child. It was on the same year when Pitt received the legal right to adopt Maddox and Zahara.
Jolie gave birth to Shihlo in May 2006 and after a year, the couple adopted Pax from Vietnam. The latest additions to their family were twins Vivienne and Knox born on July 2008.
The couple was engaged in 2012 and after a year, they faced an obstacle when Jolie had to undergo preventive double mastectomy to reduce her risk for cancer brought by her BRCA1 mutated gene.
Their private marriage took place in a chapel at Chateau Miraval in 2014. A year after, Jolie had her fallopian tubes and ovaries removed to prevent cancer.
BBC cited Jolie's interview with the Telegraph during the promotion of her movie "By the Sea." The actress produced the movie tackling a marriage in repair.
She said, "Brad and I have our issues."
The actress popular for her role as Lara Croft added "we have fights and problems like any other couple. We have days when we drive each other absolutely mad and want space."
© 2019 Korea Portal, All rights reserved. Do not reproduce without permission.