EXO's Baekhyun Flaunts His Nakedness At EXO Dorm?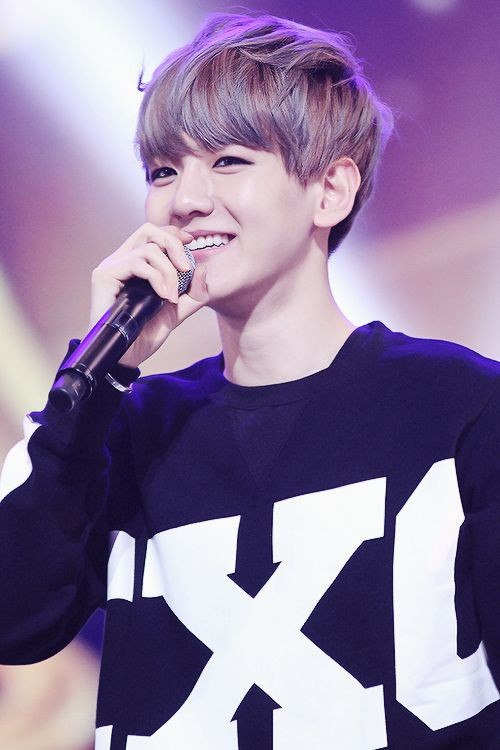 EXO member Baekhyun revealed a funny confession about what he does during the behind-the-scenes in EXO's dormitories.
EXO had a guest appearance on the MBC show entitled "Every1 Star Show 360 on September 19. Baekhyun, together with his fellow EXO members had an interview session with the hosts. During one segment of the program, all the EXO members mentioned Baekhyun saying "Please try to hold back when it comes to flaunting your physical needs and natural physical phenomenon (farting), Baekhyun." All the hosts together with the EXO members burst into laughter.
"It's really bad. He should be able to suppress it, but he doesn't," EXO member Kai added.
Byun Baekhyun debuted as a member of EXO in 2011 and he is one of the main vocalists in the group. He also took online classes in Culture and Arts Business Department together with his fellow EXO members, Chanyeol and Suho. Baekhyun is known for his bright, funny, and cuddly personality as an EXO member.
Baekhyun felt shy and explained himself that he only does it to break the silence between EXO members and he confessed that, "I even walk around the dormitories naked."
The MCs and hosts heard what Baekhyun said and they suggested that he should not suppress it if he doesn't feel like doing it. The hosts also added that they should use Baekhyun's confession as a ringtone
When the MCs heard this, they said he should not have to suppress it if he doesn't feel like doing so. It was then suggested that they should record it and use it as a ringtone that cause laughter on the set.
Furthermore, Baekhyun is currently filming for his drama "Moon Lovers: Scarlet Heart Ryeo" where he plays the supporting role of Prince Wang Eun and he sang the original sound track together with fellow EXO members, Chen and Xiumin. The song was entitled "For You".
CLICK HERE TO VIEW PHOTOS OF BAEKHYUN AT THE EPISODE OF EVERY1 STAR SHOW
© 2023 Korea Portal, All rights reserved. Do not reproduce without permission.