2NE1's CL Performs U.S. Single 'Lifted' At 'The Late Late Show With James Corden'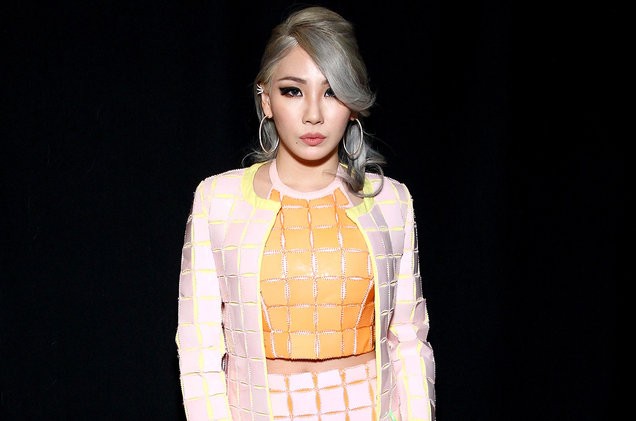 2NE1's CL has already establishing a name in Hollywood with her latest U.S. debut single "Lifted" performed at 'The Late Late Show With James Corden'.
James Corden introduced the K-pop singer by saying "one of the hottest pop stars on the planet" during CL's guesting appearance on The Late Late Show and performed her single entitled "Lifted" for the first time. During the entire show, CL only spoke English as she wears an American flag scarf.
During CL's performance of "Lifted", the audience are jamming while James Corden was seen dancing on his feet while singing along the song.
Lee Chaelin in real life, or popularly known as CL, is the leader of the South Korean girl group 2NE1. She is a singer and rapper and slowly creating a name in the Hollywood music industry.
CL's performance swoon the audience as she gave them a powerful and fierce ending of her performance. She received an awesome response and applause from them. Corden also showed his amazement from the performance of the K-pop rapper as he says positive things about her after the performance.
Previously, CL already appeared on America's Next Top Model together with her fellow 2NE1 group members, Dara and Bom. Minzy, who is also one of the 2NE1 members, left the group this year.
CL's guest appearance at The Late Late Show was her first solo appearance in the television. Girls' Generation was the first K-pop group to guest at the show and performed their single "The Boys." CL was the second K-pop artist who performed in the American show.
The music video of "Lifted" is filmed along the streets of New York which gives CL a new aura and new rapping style for her first English track. In the music video, CL is dancing in the streets while making friends along her way. One of the main clips in the mv is where she was "Lifted" in the air as she dances in the clouds.
CLICK HERE TO WATCH 2NE1's CL AT THE LATE LATE SHOW WITH JAMES CORDEN!
© 2023 Korea Portal, All rights reserved. Do not reproduce without permission.