South Korean Longtime Smokers to Receive Free Lung Health Checkups
by
YuGee
/ Sep 13, 2016 06:11 AM EDT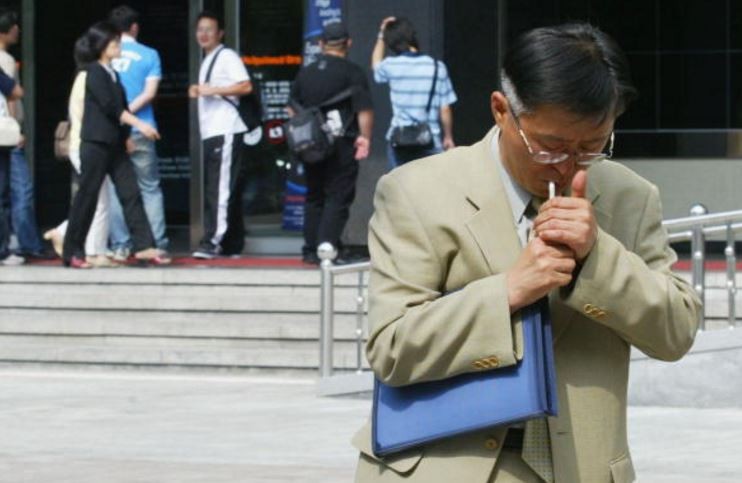 On Monday, the South Korean government said that it will begin providing free lung health examinations for smokers who have smoked an approximate of one pack each day for the past 30 years. This is a part of the country's extensive cancer management program.
The Korea Heral reported that an estimated 8,000 smokers will likely benefit from the plan which is slated to be implemented in 2017.
Workers with low income who will turn out positive with cancer will also get an estimate of 2 million won (US $1,800) in subsidies in three years upon diagnosis.
The Health and Welfare Ministry released this and other plans in the newest round of cancer management schemes of the government.
In order to decrease the death rate from lung cancer and to diagnose early the said disease, low-dose spiral computed tomography will be provided without charge to those aged 55-74 who have been smoking at least one pack, or 20 cigarettes, every day for the past three decades.
After reviewing the examination capacities of ever region's public and state-run cancer centers and their respective financial allocations, more information of those eligible for the free check-up will be decided.
In South Korea, lung cancer has been the top cause of death among cancer patients with 22.8 percent.
The ministry said that an estimated 23.5 percent of lung cancer patients live for over five years upon diagnosis which is way shorter than the average 69.4 percent of all cancer patients. This is one of the reasons why early diagnosis is essential.
The ministry also mentioned that it will establish regional support centers as well for a projected 1.37 million cancer patients in the country. It will also broaden hospice services so that up to 25 percent of terminal-stage cancer patients would have accessed by 2020.
Cancer patients with low income will also get state subsidies regardless of the place of diagnosis.
The South Korean government will also work to advance an infrastructure in order to handle cancer such as by creating a database for every cancer type to follow the diagnosis, treatment, and development of the disease. A geographic information system will also be made to help know the causes and risks in relation to cancers and will be released for public viewing next year.
© 2020 Korea Portal, All rights reserved. Do not reproduce without permission.