Ultra-Rich People Make Up 1% Of Total Population And They Own Half Of The World's Wealth, Reveals Swiss Holding Company Credit Suisse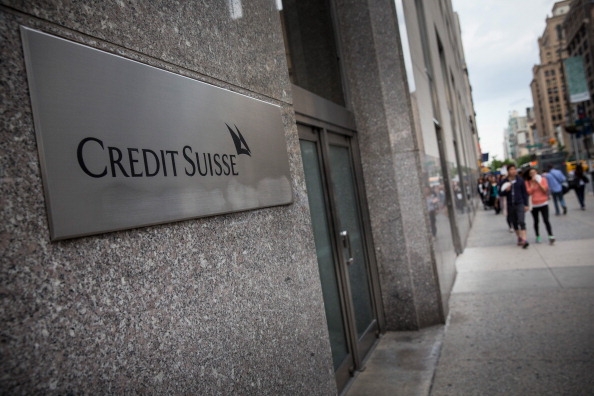 Switzerland-based holding company Credit Suisse's 2015 Global Wealth Report revealed that the richest one percent currently own 50 percent of the world's total wealth, reported CBC News Oct. 17.
In the U.S., households collectively hold $250 trillion worth of wealth. Approximately 120,000 people fall under the ultra-rich category, which holds a net worth of at least $50 million in assets. Below this group consists of 34 million people, which holds a net worth of at least $1 million.
"Wealth inequality has continued to increase since 2008, with the top percentile of wealth holders now owning 50.4 per cent of all household wealth," the Credit Suisse report said.
Canada account for three percent of the world's one percent richest, with approximately 984,000 people are worth at least $1 million U.S. compared to last year's 1.1 million people.
The Chosun Ilbo noted Oct. 15 of the 123,800 super-rich people in the world, 1,800 come from Korea, with $50 million U.S. in total assets.
"This year, the United States continued adding to global wealth at an impressive rate, with solid growth also evident in China," the Credit Suisse report noted. "Elsewhere, local currency wealth gains were offset by depreciation against the US dollar, so that world wealth declined overall by USD 12.4 trillion."
Meanwhile, Credit Suisse defines middle-class wealth as people who are worth between $50,000 and $500,000 for survey purposes. In total, the middle-class population of the world account for $80.7 trillion, just below a third of the world's wealth.
Those who are worth less than $10,000 U.S. account for 3.4 billion adults or 71 percent of the entire global population.
RT noted Oct. 14 that the U.S. is forecasted to remain the richest country for the next five years, although Europe may possibly surpass the western country's wealth.
"While the bottom half of adults collectively own less than 1 percent of total wealth, the richest decile holds 87.7 percent of assets, and the top percentile alone accounts for half of total household wealth," noted the report.
The Global Wealth Report pointed that the survey was directed towards the "understanding of wealth creation and its implications on consumption, retirement savings, and asset allocation."
© 2023 Korea Portal, All rights reserved. Do not reproduce without permission.