South Korean Natural Skin Care Company April Skin Earns Positive Reviews Internationally For High Quality Products And Customer Service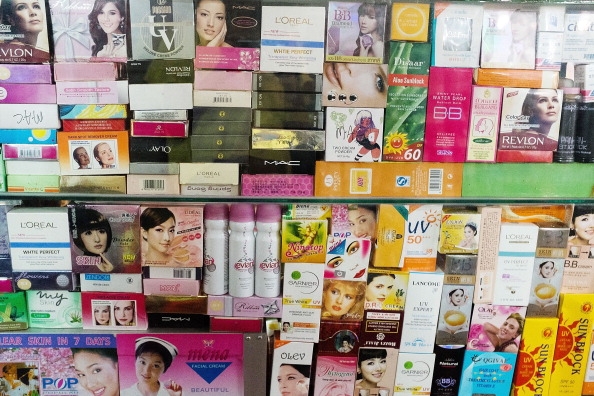 April Skin reveals that the South Korean company is winning the hearts of its customers overseas because of the products and services it offers. Korea Herald reported on Thursday that the quality of its products and the customer service are the reasons why the company is being applauded overseas.
Reports have revealed that April Skin's products are popular in Southeast Asia with the help of social media such as Facebook, Youtube and Instagram.
Amid the popularity, the South Korean company decided to enter Chinese market in September. April Skin reportedly sent 1 million products in China which will be distributed to shopping malls as well as in some region-specific markets.
"We launched our Chinese site using the offline market as a pedestal, and now we are ready to meet Chinese customers through different ways such as e-commerce markets," April Skin co-CEO Kim Byung Hoon says.
Among the top sellers of April Skin include "Magic Stone" soap. The production of the best-selling soap continues to increase, hence, the company is now producing 300,000 units from the previous of 80,000.
"Magic Stone is made with a special formula we created and it is low-irritant thanks to all-natural ingredients," co-CEO Lee Ju Kwang says.
Meanwhile, a general manager of a market research firm specializing in Asian cosmetics markets says that skin care innovations are mostly influenced by the South Koreans, who are said to be fixated with beauty.
"So many new innovations are coming from South Korea because it's a young country with many young consumers who are beauty-obsessed," says Florence Bernardin of Information & Inspiration, as noted by San Francisco Chronicle on Apr. 23.
She adds that "Koreans have the longest beauty ritual in the world," referring to the multistep beauty ritual of South Koreans to achieve perfect skin.
Karl Loo of Memebox supports the idea of Bernardin as he adds that Korean culture influences people because of its popularity for fashion.
"I think the younger generation, the generation now, has become more adventurous in exploring products overseas," says the vice president of Memebox, as forecasted by StyleCaster on Nov. 26, 2014.
He also adds that "skin health and beauty is a way of life in Asia."
© 2023 Korea Portal, All rights reserved. Do not reproduce without permission.