BIGBANG to Appear on CNN's 'Talk Asia' This Week
by
YuGee
/ Sep 06, 2016 06:12 AM EDT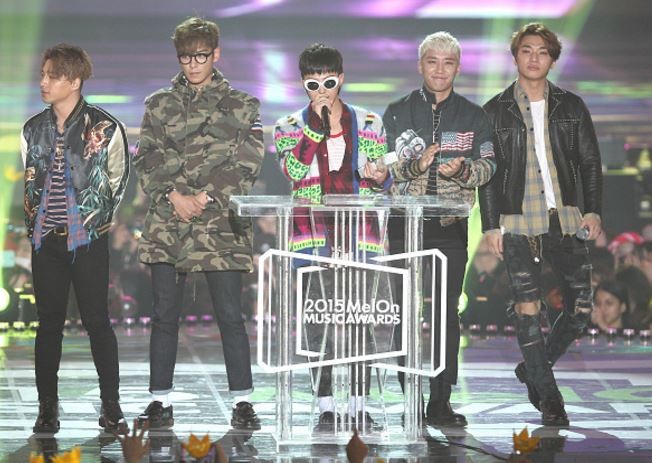 On Monday, YG Entertainment officially announced that K-Pop royalty BIGBANG will appear on the U.S. cable news network CNN's "Talk Asia" on Thursday. The group will talk about their past journey and future plans as they celebrate their 10th year anniversary this year.
The five members of BIGBANG, leader G-Dragon, T.O.P., Taeyang, Daesung, and Seungri were interviewed by CNN Seoul correspondent Paula Hancocks in August to talk about their 10th year anniversary and their path to becoming South Korea's top K-Pop acts and certified Hallyu celebrities, according to a report from the Korea Herald.
Some highlights from the interview were written in the CNN Press Room website. Here are some of the answers of the group members to various questions asked during the interview:
G-Dragon answered the question on what makes BIGBANG different. The group's leader said, "Our performances are not just with one element from beginning to the end, there are some solo parts in between. When others look at our performances, they not only just looked cool but also have some fun elements. For example, we wear fun costumes and show the cute side of us, or add many comical elements and produce diverse dance steps throughout the performances. We do some surprise entries for the openings, put some fast tempo songs in between and make the crowd excited. We sing some emotional songs as well. We think a lot about the flow of our performance and we want the audiences to feel it themselves."
Taeyang gave his insights on the bond among the members and said, "Well, of course, there were hard times in between but over time, we have become friendlier and we really like each other even outside of work. The more we are together, the more we make each other laugh. And we are the happiest when five of us are together. That kind of relationship is the reason that makes us last longer."
Each BIGBANG member also shared their thoughts on where they want to be in ten years. Taeyang answered, "Whatever happens, it's been like this so far but I think we are going to continue doing stuff that each of us wants to do and like doing. In the next ten years, I think we should approach with a bigger picture as BIGBANG. Each of us is thinking that our next step should not just be limited to things like music and stage. We want to become a group that can really give good influence to people, and to be such individuals, that would be our next step."
"I always think today is better than yesterday, and tomorrow is better than today. It might be slow but we moved forward continuously and that's why I think we are here. And I think that's how it will be in the future. I will keep trying to be on a new level every day," G-Dragon said.
T.O.P., the rapper of the group said, "I hope we have been making new examples that didn't exist before and I want to become someone who can contribute a lot to the Korean culture. Whether it's music, performance, or a video, I feel like being someone who can always show something new and propose new ideas to people."
Main vocalist Daesung shared his thoughts by saying, "We hope to be a bigger influence on the overall genre, a good influence. As many people listen to our music, we should continue producing good music as well as other stuff."
Seungri, the youngest member of BIGBANG, answered, "For me, rather than trying to do something new for the next ten years, I think protecting what we have achieved so far and continuing like this is important. It's easier to go down than going up. I think we should keep things we have achieved so far and I hope they will be consistent for another ten years."
Other South Korean personalities and celebrities who were interviewed on the show include singer Rain, figure skater Kim Yu-Na, football player Park Ji Sung, and hip-hop group Epik High, BIGBANG's co-artists in YG Entertainment.
© 2023 Korea Portal, All rights reserved. Do not reproduce without permission.