Zika, Cholera New Health Threats in South Korea
by
YuGee
/ Sep 06, 2016 06:14 AM EDT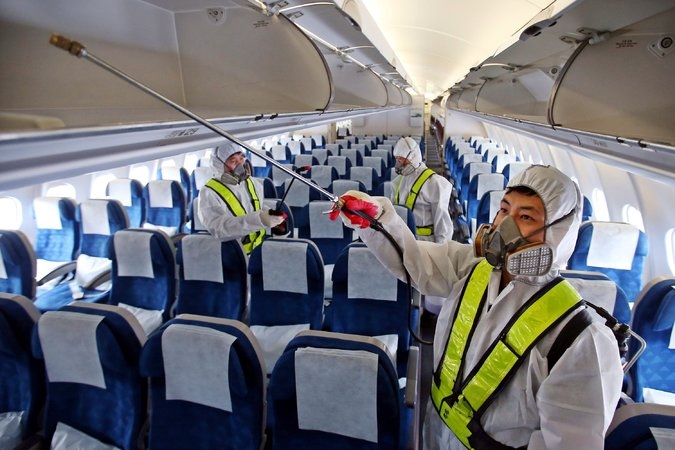 Due to the extraordinary heat and an increase in the number of South Koreans traveling overseas, an uncommonly high number of patients have been found out to be infected by diseases this year.
The Korea Times reported that health officials have been on alert since confirming some diseases that are currently present in the country for the first time in so many years while some come from other countries and are totally new to South Korea. The official also warned that since the unprecedented heat might continue in fall, such diseases might affect the country longer than expected.
The Korea Centers for Disease Control and Prevention (KCDC) reports that there are four people who were confirmed to have contracted cholera, the first known incident in the country since 2001. However, health authorities have not yet been able to give confirmation on how and from where the bacterium came, and only said that the extremely hot temperature this summer might have contributed to the spread of the disease.
A new disease, known as Zika, also worries the health authorities. All people who are confirmed to have the diseases were infected with the virus during their travels in other countries.
Presently, the KCDC is conducting various tests on a possible Zika patient. The said patient showed symptoms of the disease after coming home from a trip to Cambodia between August 31 and September 4. the patient was said to be bitten by mosquitoes numerous times during that period.
The suspected Zika patient is reported a boy, 15, and lives in Suwon, Gyeonggi Province. He has been suffering from fever and terrible pain in the head and eyes.
To date, there is a total of 11 people who were confirmed to have acquired the Zika virus after their trips to Vietnam, Philippines, Thailand, Brazil, Puerto Rico, Guatemala, and the Dominican Republic.
The KCDC also reminded the public to take precautions in order to avoid potential infection of scrub typhus, an acute infectious disease transmitted to humans by mites, when they visit their ancestors' graves on Chuseok holiday.
An official of KCDC said, "More than 90 percent of the insect-borne diseases occur between September and November. As the number of mites in the wild has increased due to the high temperatures this summer, we expect the number of scrub typhus patients will rise."
KCDC also advised the public to visit hospitals for consultation and treatment if they suffer from symptoms such as a headache, fever, muscle pain, cough, and rashes or scabs on the skin.
© 2020 Korea Portal, All rights reserved. Do not reproduce without permission.