Fans Remember Ladies' Code EunB's 2nd Death Anniversary
by
YuGee
/ Sep 04, 2016 11:35 AM EDT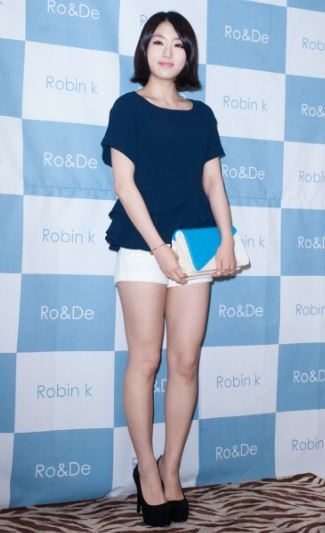 On Saturday, fans of Ladies' Code EunB remembered the idol on her second death anniversary.
EunB passed away two years ago in a car accident that also claimed the life of Rise and injured the other Ladies' Code members. EunB died on the spot while Rise died in the hospital four days later.
Allkpop reported that fans took to social media to remember the anniversary of EunB's passing, who would have been 24 years old this year. The fans stated how they miss the idol and expressed their heartfelt condolences to her family. The hashtag #RIPEunB was used to relay their love for EunB.
Fans wrote, "I can't believe it's already been 2 years. I miss you so much, rest in peace, angel," "I can't believe it has been two years. I truly do hope you are well. Miss you a lot," "I hope and pray you're with your sister Rise in heaven and I know you're in a better place and happy," and more.
Two years ago, allkpop reported that at around 1:20 in the morning, the girls' van ran into a protective wall in the area of the Singal Intersection on the Yeongdong Expressway in the direction of Incheon. Member EunB died on the spot while the other passengers were injured and rushed to St. Vincent's Hospital.
Two months after the accident, the Suwon prosecution team announced that the Ladies' Code road manager, Mr. Park, was arrested and indicted for the road accident. During the prosecution's investigation, Mr. Park said, "Because the speed seemed to fast, I had stepped on the brake, but the car slipped."
After the prosecution investigation, the authorities said, "Mr. Park had said during the early police investigation that the car's back wheel had fallen off right before the accident. However, we have confirmed that the wheel fell off after the accident occurred."
The prosecution also commented on the issue that the airbag failed to deploy, adding fatality to the accident. The officials said, "The airbag was not deployed in the front seat, but this was because it was the side of the car that collided with the barrier, so we have determined that there was no fault with the car's airbag mechanism."
© 2018 Korea Portal, All rights reserved. Do not reproduce without permission.