Hanjin Shipping Files for Court Protection; Seeking to Avoid Bankruptcy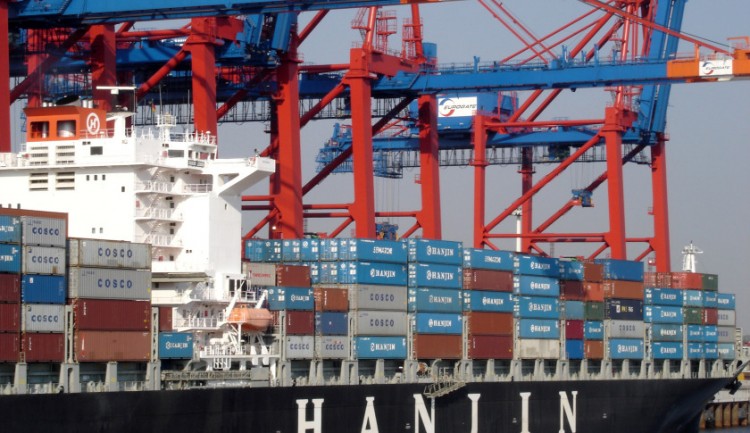 Hanjin Shipping Co., South Korea's biggest container shipping company and the fourth largest in the world, failed to secure additional bank credit and is at risk of not having enough cash to run its day to day operations.
Hanjin Shipping is headed to a fourth consecutive year of losses and in order to prevent from going under, the company applied for court protection on Wednesday based on a report in Bloomberg.
The possible bankruptcy of the shipping line giant kick started a rally in the stock price of rival Hyundai Merchant Marine Co.
Hanjin Shipping sought the court for protection of its assets after its bank creditors rebuffed its debt restructuring proposal which gave a critical blow to the firm's ability to stay afloat.
Hanjin Shipping Co is part of the long line of shipping companies hit hard by an unprecedented slump in global trade.
Bloomberg reports that the Financial Services Commission of South Korea announced that there is a possibility that Hyundai Merchant may buy some of Hanjin Shipping's profitable assets which includes vessels, network and staff. News of the possible buyout caused the shares of Hyundai Merchant to rise by 26 percent which is the the biggest gain of the company in more than two months.
A court in Seoul will soon give the verdict whether to allow other means to revive the company after site inspections this coming Thursday, a Hanjin spokesman said in a text message to Bloomberg.
© 2019 Korea Portal, All rights reserved. Do not reproduce without permission.