Obama to Show Support for South Korea if He Meets with Park in G20 Summit
by
YuGee
/ Aug 31, 2016 05:53 AM EDT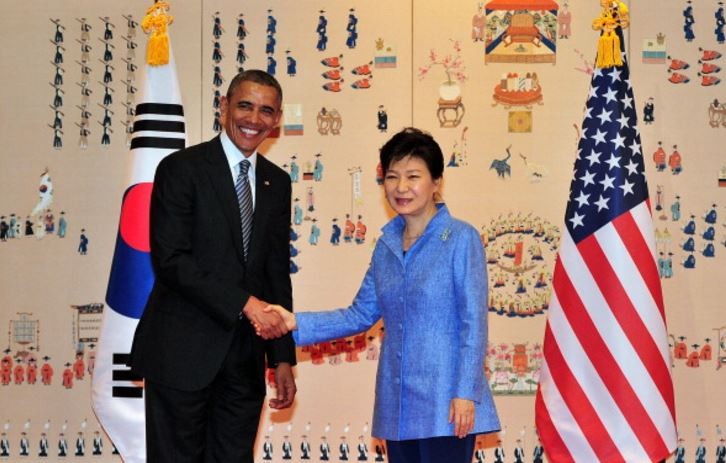 On Tuesday, the White House said that U.S. President Barack Obama is willing to express his strong support for South Korea's security if he will have a chance of meeting with South Korean President Park Geun-Hye on the upcoming summit of Group 20 nations.
Based on an article from Yonhap News, the two presidents are slated to attend the G20 summit in Hangzhou, a southeastern Chinese, on September 4-5. The summit comes as conflicts and tensions on South Korea grow amidst North Korea's successful submarine missile test.
White House Press Secretary Josh Earnest said at a regular briefing, "I am not aware of any formal, bilateral meeting that the president will have with President Park. But I can tell you that it's not uncommon for the president to have an opportunity to visit with some of his counterparts along the margins of some of these meetings."
He further mentioned, "I do not know whether or not something like that is planned at this point but if something like that does occur, we will certainly let you know and if there is an opportunity, I am confident that the president will use it to express the United States' strong support for the safety and security of our allies at the Republic of Korea."
Both Obama and Park are scheduled to go to Laos for a series of regional summits held yearly by the Association of Southeast Asian Nations (ASEAN) after their visits to China. These various multilateral conferences have given opportunities for the leaders of different countries to meet bilaterally on the sidelines.
Tensions between South Korea and North Korea were heightened due to the successful SLBM test of the North last week. The said missile reached 500 kilometers over the East Sea, and it is considered as the greatest distance the North has accomplished since it started to test-fire SLBMs in 2015.
Yonhap also reported that the missile was launched at a high angle, acknowledging that the missile could have flown farther if it had been fired at a regular angle.
© 2023 Korea Portal, All rights reserved. Do not reproduce without permission.