WM Entertainment Responds to Alleged Lies of Oh My Girl's YooA
by
YuGee
/ Aug 29, 2016 05:54 AM EDT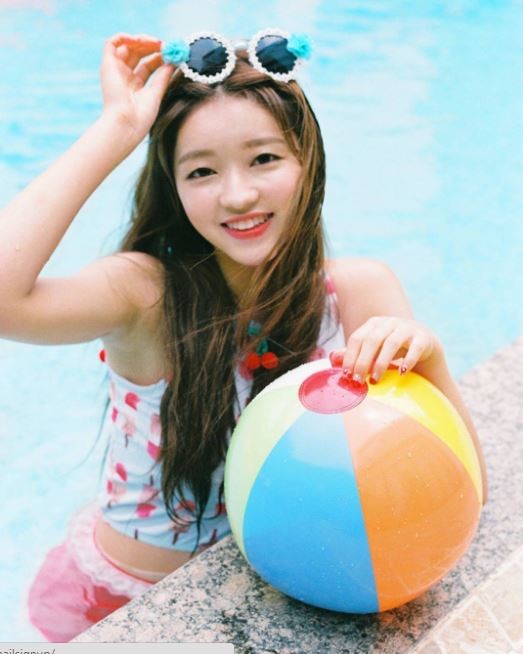 WM Entertainment responds on the alleged lies made by Oh My Girl member YooA on several television appearances.
In an interview, YooA mentioned that she was a dance major at Sejong University. The said detail was also listed on her profile on numerous portal sites. However, it was later found that she was actually from Sejong University's Global Knowledge Institute's Practical Dance major. Allkpop reported that the Global Knowledge Institute might be a part of the Sejong University, but it is considered a different institution in which the students cannot take the same classes as the regular students in Sejong University, and that a lot of classes are taken online. It is also reportedly considered as one of the 'lesser' or 'lower-ranking' university.
WM Entertainment released a statement regarding the issue saying, "Oh My Girl's YooA's education has been wrongly marked during an interview, so we will be fixing it to 'Sejong University Global Knowledge Institute Practical Dance Major.' We apologize about not realizing about the wrongly marked portal sites and articles, and about fixing this late."
However, more controversies surfaced regarding the girl group member's alleged lies. In a TV guesting on 'Radio Star,' YooA mentioned that she decided to become a singer because of an incident with a stalker when she was in high school. But it was discovered that she had made a post before she was in middle school to a dance academy. Her post reads, "I am going to be in middle school this year, so am I too young to attend? My dream is to be a singer."
Another alleged lie from the idol singer was found in an article. It was noted that in the article, YooA claimed to have recorded 13.00 seconds on a 100-meter run when she was in elementary school. However, a silver medalist on the elementary level ran 13.15 in the said category, and YooA did not even make it past the preliminaries on 'Idol Star Athletic Championships' in the 50-meter event.
© 2023 Korea Portal, All rights reserved. Do not reproduce without permission.