Golf Champion Park In-bee to Miss LPGA Due to Injury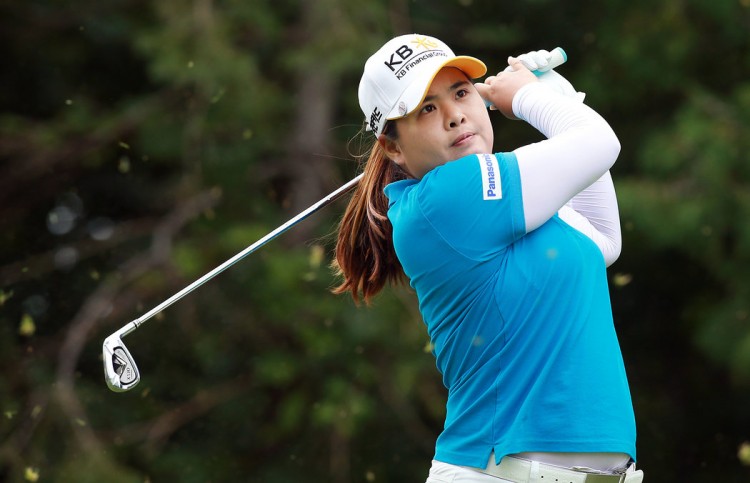 South Korea's Olympic Golf Champion in women's division, Park In-bee will miss to sit out in the final major LPGA Tour season due to her thumb injury.
Park In-bee showed in a press conference in Seoul her left thumb in a cast and said that the cast will be only removed after three weeks. The injury made her out of the Sept. 15-18 Evian Championship in Evian-les-Bains, France.
During the Rio de Janeiro Olympics, the 28-yearold golfer was questioned because of her back and thumb ailments but she decided to compete and won the gold medal.
"I felt my thumb had improved a great deal after the Olympics, but my doctor told me I have to rest it for three weeks. Since the Evian Championship is the last major of the season, I wanted to push myself to play there. But I decided my long-term health was more important," Park said.
Park also added that she will begin her rehabilitation after the cast is removed and she will decide how long she can still play for the rest of the season. Park had the least productive season of her Hall of Fame career in 2016 without including her gold medal in the Olympics. In a total of 10 LPGA events, Park has no victories with three withdrawals and two missed cuts.
There will only be less tournaments for Park when she come back in 2016.
"I will concentrate on getting back to 100 percent this year. But it won't be a bad idea to enter a couple of events late in the season. There were times when I wanted to give up because I didn't think I was 100 percent healthy. But I was in a position to represent the country as golf made its return after 116 years away. And I felt it was against the spirit of the Olympics to give it all up just because I wasn't feeling well and I was afraid I couldn't play well," Park said.
Park also said that she didn't want to make embarrassment for herself as well as for the country. She counts seven major titles among her 17 LPGA victories, and said every round at Olympic Golf Course in Rio felt like the final day at a major championship.
"I concentrated harder during the Olympics than any other competition, and I was absolutely spent after every round," she said. "And after each round, I really felt that I'd given my 100 percent with no regrets. I might have made bogeys and other mistakes, but I knew in my heart I'd done everything I could. The gold medal was a big prize, and the Olympics also allowed me to take the next step as a golfer," Park said.
Furthermore, many of Park's supporters are hoping for her fast recovery and she may continue bringing pride and glory for South Korea.
© 2022 Korea Portal, All rights reserved. Do not reproduce without permission.