Super Junior's Kyuhyun to Postpone Activities Due to Vocal Cord Nodules
by
YuGee
/ Aug 23, 2016 06:02 AM EDT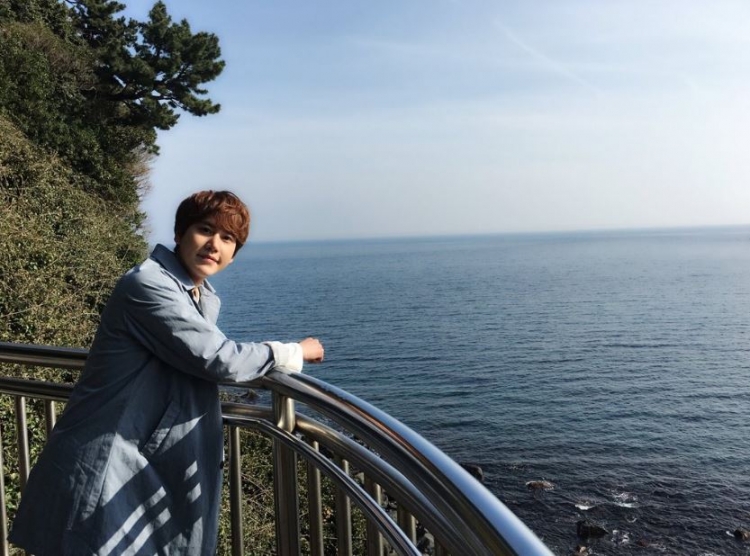 Super Junior's maknae, Kyuhyun, will be taking a break temporarily due to vocal cord nodules, or lumps on one's vocal cords.
In an article, Soompi wrote that Kyuhyun's agency, SM Entertainment, said that the singer needs to get treatment as soon as possible, and his doctor recommended resting his voice and delaying all activities while he is treated that would last for two to three weeks.
SM Entertainment announced, "Kyuhyun is in need of treatment for vocal cord nodules. After receiving doctor recommendations for a break, he will temporarily halt all activities and focus on his recovery for the next two to three weeks."
The idol recently concluded performing in the musical "Mozart." The musical ran from June to August 20. Kyuhyun will not be able to perform in the remaining performances slated on August 27 and September 3 and 4.
He will also be taking a break from his MBC show "Radio Star", which he is a fixed cast member. After recovering, the singer will then return to his activities and other pending shows.
The Super Junior member is known for his deep passion for singing that although his parents were against the idea of him being an idol, he pursued his dream and debuted as an idol. He is also a member of Super Junior's sub-unit KRY together with fellow members Yesung and Ryeowook.
On April 2007, Kyuhyun, together with other Super Junior members, were involved in a fatal car accident that left the singer in comatose for four days. The doctor told his parents that in order to repair his pierced lungs, he would have to undergo a surgery where a hole would be made in his neck, putting his singing career in jeopardy. His father then asked for other surgery options stating that his son would rather die than not be able to sing. He was discharged after 78 days in the hospital.
He recently starred in the web drama "Bong Sun, A Woman Who Dies When She Loves" with Yoon So Hee.
© 2023 Korea Portal, All rights reserved. Do not reproduce without permission.