EXO's Chanyeol Look-A-Like, Taekwondo Athlete Trends in South Korea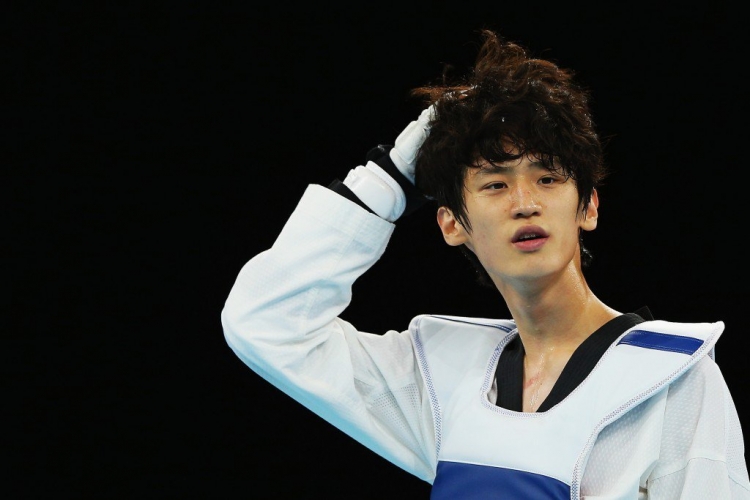 South Korean Olympic Taekwondo Athlete Lee Dae Hoon is now an instant star after gaining fame among Koreans and people around the world due to his good martial arts skills and strong resemblance of EXO's Chanyeol.
Lee Dae Hoon, a 24-year old athlete, has proven himself many times to be one of the best Taekwondo masters not only in Korea but all over the world. He also has been gaining fame in many people who are not into Taekwondo sport due to his handsome looks and good visuals. He made into the national Olympic team as a high school student in 2010. Lee who has the appearance of a superstar rookie started his career in the Korean taekwondo.
Lee defeated all the professional players he faced in the pre-match. It was considered an amazing accomplishment, given that the country's Olympic taekwondo trials often turn out to be as competitive as the world championship because Korea is the birthplace of the sport and it has one of the strongest taekwondo teams in the world.
Lee made his international flyweight debut at the 2011 World Taekwondo Olympic Qualification Tournament in Baku, Azerbaijan. He had his first international defeat in the 2008 Olympic silver medalist Gabriel Mercedes with a score of 14-12 in the semifinals.
In 2012, Lee won his first flyweight gold medal at the 2012 Asian Taekwondo Championships, beating the reigning Asian flyweight champion, Pen-Ek Karaket with a score of 8-4 in the final round.
At his height of 180 cm, he's tall for his weight class. He's popular for his turning kick and his specialty is face attack, in which he takes advantage of his long legs and flexibility.
"I want people to say my play style is exciting. I plan to be aggressive in competing," Lee said in an interview in 2011.
The Olympic athlete established his international career and fame after winning a silver medal at the London Olympics. Some people called him "The Chanyeol of Taekwondo" because of his resemblance to EXO's Chanyeol.
Click here to view Lee Dae Hoon's Photos.
© 2023 Korea Portal, All rights reserved. Do not reproduce without permission.