South Korea Wins First Taekwondo Gold Medal of Rio Olympics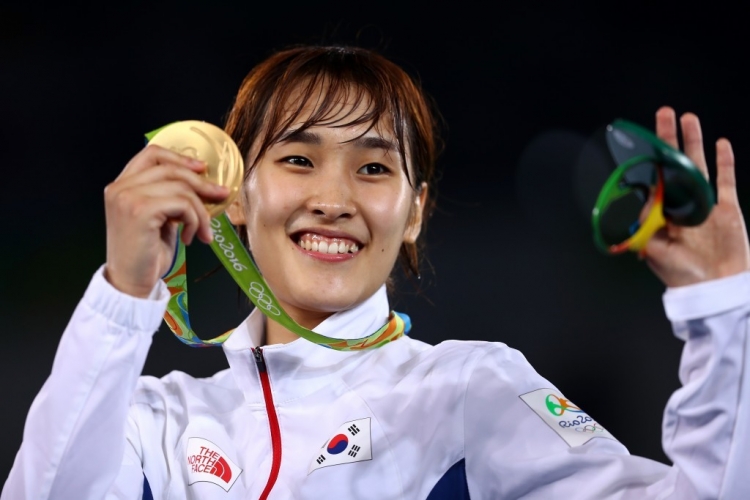 South Korea won their first taekwondo gold medal in the 2016 Rio Olympics on Wednesday, bringing back the pride and glory to the country that invented that sport.
Sohui Kim, ranks 7th, defeated Tijana Bogdanovic from Serbia in the tough final match where in the two fighters exerted their whole strength to beat each other. However, just like in any other competition, there is only one winner. In a score of 7-6, Kim won against Bogdanovic.
At the end of the first day of competition, Taehun Kim, from South Korea men's 58-kg division of taekwondo, had already won gold and a bronze. During the London Olympics, South Korea only got a single gold so they are hoping for more improvement and better performance of the athletes in the Rio Olympics.
Kim scored first against Bogdanovic in the 49-kilogram division finals. She executed a roundhouse kick before stocking her lead in the second round with a head shot. Kim was penalized for avoiding the fight in the last seconds of the match. The panel conducted a video replay reviewing whether she had scored another head kick but it was unsuccessful and delayed her celebration.
Bogdanovic defeated and knocked out Jungyu Wu of China who is a two-time defending Olympic Champion in Rio.
However, Patimat Abakorova of Azerbaijan and Panipak Wongpattanakit of Thailand won the women's bronze medal.
In the men's 58-kilogram division, Shuai Zhao of China who is at 8th rank beat Tawin Hanprab of Thailand with a score of 6-4 in favor of Zhao that lead him to claim the gold.
Zhao and Hanprab fought an acrobatic final match. Zhao leads the match with continuous headkicks while Hanprab desperately tried to perform a counterattack using spinning kicks but failed to connect the kicks to Zhao. Zhao, a 21-year old athlete already won a bronze medal at the Asian Olympics this year.
Furthermore, the men's bronze medals were won by Luisito Pie of the Dominican Republic and Taehun Kim of South Korea.
© 2023 Korea Portal, All rights reserved. Do not reproduce without permission.