Samsung Endangered Employees Health in SK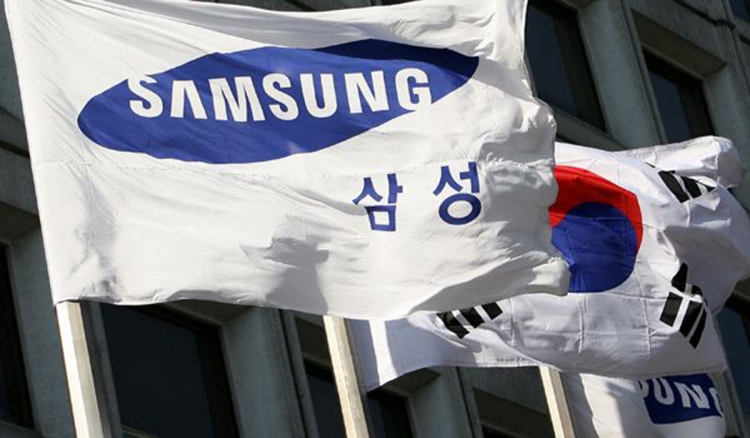 Samsung Company in South Korea withhold from unwell staff and their families crucial information about the chemical compounds they are exposed to at its computer chip and show factories which is found by the Associated Press.
Samsung started monitoring the toxic and poisonous byproducts in the air after the inspection in 2012 where in benzene and formaldehyde which both known as carcinogens or cancer agents are found in its industrial facilities.
A total of more than 200 cases of serious illnesses together with lupus, leukemia, lymphoma and multiple sclerosis among former Samsung semi-conductor and LCD staff were documented by an employee-safety staff.
A letter signed by the company's leader and addressed to the government bodies. "The factory particulars including the types and volumes of drugs Inch were launched for any workers compensation situation, it's feared the technology gap with rivals both at home and overseas could be reduced and our company's competitiveness could be decreased. Because of this they're trade secrets that people treat strictly as secrets, we request to not disclose," Samsung stated in the letter.
In the South Korean government, it is very difficult for the employees to get compensation from work-related illnesses and without particulars of the contact with toxins in their workplaces.
A total of 76 people have died and most of them are in their 20s and 30s.
Trade secrets over employees' health
Almost six cases involving 10 workers, the protection of trade secrets was the justification for withholding information. The Court documents and interviews with the government officials, employee's lawyers and their families show that Samsung often cites the need to secure trade secrets when it asks the government officials not to release a particular data.
Lim Ja-woon, a lawyer who represented 15 sick Samsung workers said "Our fight is often against trade secrets. Any contents that may not work in Samsung's favour were deleted as trade secrets." Lim's clients were unable to get full access to the reports on facility inspections which are conducted by third parties to comply with the law but remain the Samsung's property. Lim said that only excerpts of some independent inspections can be found in court rulings.
South Korea law prohibits governments and public agencies from withholding corporate information needed in protecting the lives, physical safety, and health of individuals on the grounds of trade secrets. However, there are no penalties from violating this law. "The law on occupational disease compensation also obligates Samsung to give workers the data they need to make claims," Lim said.
Park Min-Sook, 43, a former Samsung chip worker and breast cancer survivor stated that in a situation the place individuals' lives are at stake, Samsung brought uninformed children from the countryside and acted like money is the whole thing, using them as in the event that they have been disposable cups.
Another incident happen involving Samsung where in Hwang Sang-Gi, father of Hwang Yu-mi, a former factory worker of Samsung died at the age of 22 because of leukemia. Hwang told the Associated Press that Samsung offered him 1 billion won to compensate the death of his daughter and in exchange of his silence.
"The theory was once to disclaim her illness was an occupational disease and to go away me without any energy to combat back," said Hwang, who created a movement seeking strict inspections of Samsung industrial factories.
Yang Won-baek, a staff from the Korea Work-related Safe practices Agency (KOSHA) stated "We must keep secrets owed to the clients. It comes down to trust."
'Rigorous' management
Samsung stated on its site that their chemical administration system is rigorous and state-of-the-art work. The company also said that they had an actual time 24/7 chemical monitoring in all of their facilities since 2007, the 12 month when the government began asking questions into Hwang Yu-mi's death.
Baik Soo-ha, a vice president of Samsung Electronics, told the Associated Press that Samsung has redacted trade secrets and strategies in documents given to people only if their requests made an appearance not "purely" meant to determine work-related illnesses.
"We have a right to protect our information from going to a third party," he said. Baik did not mention what sort of motives Samsung believes might be behind some demands.
© 2019 Korea Portal, All rights reserved. Do not reproduce without permission.