'Train to Busan' to Reach 10 Million Viewers Milestone
by
YuGee
/ Aug 08, 2016 05:55 AM EDT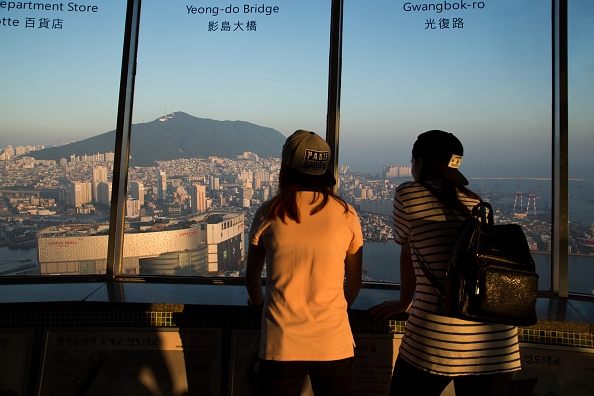 The box office success of the Korean zombie film "Train to Busan" is still getting stronger as it approaches the 10 million mark in viewer number this week. To date, the movie has been already seen by 9.81 million moviegoers since its first day of release on July 21.
"Train to Busan" will become the first Korean movie to hit the 10-million milestone in 2016 and 14th in the country's movie history.
Korea Times reported that the Korean Film council confirmed that the film reached 9,817,588 viewers as of August 7, and if the pace continues, it will reach 10 million viewers early this week.
The movie is a zombie apocalypse thriller film that highlights the story of a man named Seok-Woo (played by Gong Yoo), his estranged daughter, and other passengers who were trapped on a speeding train during a zombie attack in South Korea. It revolves around the story of the survivors on the train from Seoul to Busan who fight for their own lives in an attempt to securely reach the remaining safe city after the nation becomes afflicted by a mysterious and unidentified virus.
"Train to Busan" was released on July 21 and had explosive opening sales of 872,232 tickets at the Korean box office. Two days after its release, it got the highest number of viewers in a day with a whopping 1,280,950 tickets, ousting the Korean war film "Roaring Currents."
Recently, several international movie outfits such as Hollywood's 20th Century Fox and Sony Pictures, and France's Gaumont, Canal Plus, and EuropaCorp showed interest in the remake rights of the movie. Allkpop reported that Danny Lee, the Senior Manager of Contents Panda (the international branch of the movie company that produced the film) said, "Several major Hollywood studios, as well as top French and European companies, have made inquiries about remake rights, and some even made offers."
The movie was first shown in the Out of Competition category at the Cannes Film Festival held in May and grabbed the Audience Award for Best Asian Feature and the Cheval Noir Award for Best Feature in the 20th Fantasia International Film Festival on August 3. It is directed by Yeon Sang Ho, the same director for animated films such as The King of Pigs (2011) and The Fake (2013).
Aside from Gong Yoo, the film also stars child actress Kim Su An, Jung Yu Mi, Ma Deong Seok, Choi Woo Shik, and Ahn Sohee.
The movie is also expected to be shown in 156 countries that include Canda, the United States, Germany, India, Japan, and China.
© 2023 Korea Portal, All rights reserved. Do not reproduce without permission.