Volkswagen's September Sales In South Korea Is The Company's Weakest Since May Following The Outbreak Of Diesel Emissions Controversy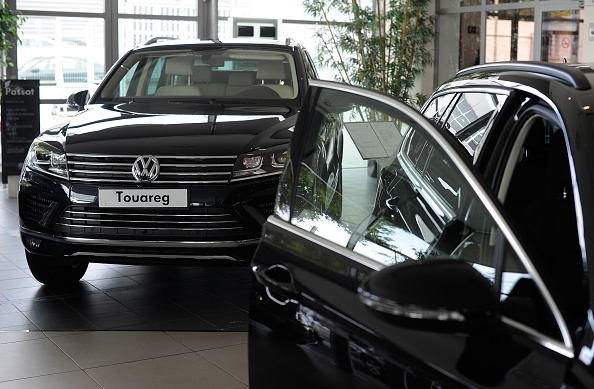 A diesel emissions scandal broke on Sept. 18 causing a decrease in Volkswagen's September sales in South Korea by 7.8 percent from the previous month, reported Yahoo News on Wednesday.
The German carmaker claimed the controversy caused "limited impact" in South Korea, with a reported 2,901 cars being sold by the company last month.
The Telegraph noted on Sept. 22 that Volkswagen's top U.S. executive apologized for the news that the company was installing cheating-emissions devices on their diesel vehicles to pass emission tests and has promised to gain back their customers' trust.
"Our company was dishonest with the EPA, and the California Air Resources Board and with all of you," admitted Volkswagen's U.S. brand head, Michael Horn. "And in my German words: We have totally screwed up. We must fix the cars to prevent this from ever happening again and we have to make this right. This kind of behavior is totally inconsistent with our qualities."
The world's biggest automaker by sales is now facing an $18 billion fine after admitting it had installed cheating software in Audi and Volkswagen diesels since 2009.
The company will now begin their largest recall in its history of tampered vehicles in Europe by January 2016, reported The Verge on Wednesday.
Around 11 million diesel vehicles worldwide were affected by the cheating device and approximately 488,000 of those are in the U.S., which need hardware and software overhaul to pass the emissions tests. Horn, although having given an apology letter to the U.S. vehicle owners, did not give a specific date as to when the recall will begin in the country.
Diesel vehicles account for nine-tenths of the company's sales and it comes to no surprise that the September sales of Volkswagen is at its lowest since May.
A Volkswagen spokesperson in South Korea also pointed out that a three-day holiday in September resulted to lesser selling days for the company.
South Korea reportedly has 92,247 and 28,791 diesel vehicles from Volkswagen and Audi respectively that were sold from 2009 to 2015. The vehicles will be recalled following the environment ministry's investigation, which is expected to end by November.
© 2023 Korea Portal, All rights reserved. Do not reproduce without permission.