Kylie Jenner 's Instagram Pic Deleted; Smoking Photo Erased As Star Gets Called Out By Fans!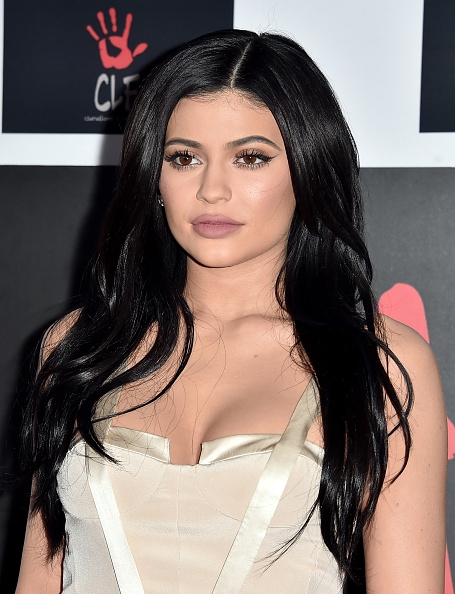 Kylie Jenner deleted an Instagram picture that showed her smoking. Mirror UK reported about the said photo, which is among the teen star's social media posts that has concerned her fans.
After recently getting 50 million Instagram followers, the 18-year-old reality star celebrated by uploading a snapshot of herself with smoke coming out of her mouth. The "Keeping Up with the Kardashians" cast member donned a black hooded all-in-one in the photo and flaunted her legs as she laid on the floor with her eyes closed.
"50 million," Kylie Jenner captioned the Instagram image.
As sexy as the photo was, several people called out the youngest daughter of Kris and Caitlyn Jenner. The picture was also reported by Daily Mail, where readers pointed out how Kylie Jenner's smoking sets a bad example to her fans.
"This is one thing I do not like about popular culture," one person posted.
"The phenomenon seems to keep growing that it doesn't matter what those in the public eye do as long as they look 'pretty' doing it," a reader commented.
Perhaps after getting negative feedback, Kylie Jenner deleted the image and instead posted two other Instagram photos from the pictorial, which was shot by LA-based photographer Sasha Samsonova.
Prior to the said image, Kylie Jenner's other Instagram and Snapchat posts have raised concerns from her followers.
Earlier this year, the controversial teen shared a Snapchat video that showed her smoking from an electronic cigarette. The youngest Kardashian-Jenner sister even flaunted her vaping skills as she blew O-rings from the said device.
The Snapchat clip was supposedly taken while in the car of her friend Jordyn Woods. The latter was even seen simultaneously driving and recording videos in Kylie Jenner's other social media posts.
Prior to her smoking controversies, Hollywood Life reported about how Kylie Jenner raised alarm for allegedly being high in a Snapchat video.
A clip shared by the then-17-year-old last May 2015 showed her biting into a biscuit, after which she announced that she is "high as f*ck."
While many have been critical of her Snapchat and Instagram posts, Kylie Jenner recently explained to Complex that her social media posts are all for show.
"That's totally not me," she clarified. "I'm way flashier on Instagram and Snapchat, because I feel like that's what people want to see and that's what I've always done, so I'm not going to stop."
© 2021 Korea Portal, All rights reserved. Do not reproduce without permission.