Martin Shkreli, Ghostface Killah Feud: Pharma Bro Challenges Hip Hop Artist To Fist Fight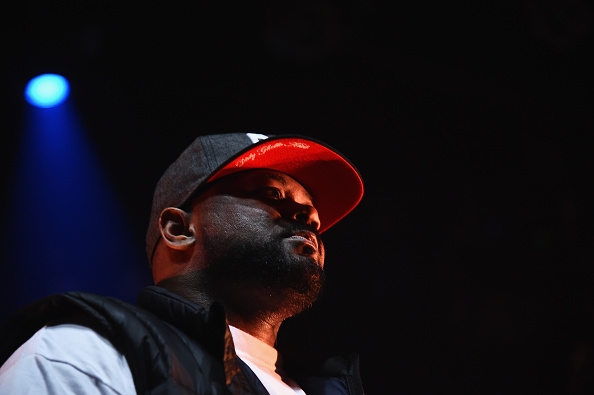 With Martin Shkreli having the sole copy of a one of a kind Wu Tang Clan album, artist Ghostface Killah faces an awkward public feud with Pharma Bro. The lone copy of the album is now caught in the crossfire, with both sides of the conflict on the offensive.
NME even wrote about Shkreli's public threat of punching Killah "in the face," during a radio guesting.
The Ghostface Killah-Martin Shkreli feud is all the more awkward since the infamous pharma bro spent $2 million to buy Wu Tang Clan's sole album, "Once Upon A Time In Shaolin."
On Friday, the dude the internet has dubbed "Pharma Bro" found himself in the midst of a global health controversy during a Congressional Hearing on his alleged involvement in Securities Fraud.
The album made news when Congressmen brought it up, and Shkreli invoked his Fifth Amendment rights at each turn.
"We can even talk about the purchase of ... is it ... Wu-Tang Clan? Is that the name of the album ... the name of the group?"Stereogum reported, quoting one of the U.S. Congressmen in attendance.
The entrepreneur has made an enemy in one of the members of legendary American hip hop group Ghostface Killah, with the feud escalating into threats of violence.
Shkreli made a remark over radio Power 105 that he would smack the hip hop artist in the face if he was there. Earlier, Killah had called out Shkreli after the CEO allegedly raised prices of anti-AIDS medicine up by around 5,000%.
BGR called the Ghostface Killah-Martin Shkreli beef "a hip-hop feud that's almost too ridiculous to believe."
In January, Shkreli threatened to delete Killah's parts in "Once Upon a Time in Shaolin" unless the hip hop artist apologizes to him.
Ghostface had earlier demanded Shkreli release the album to the public. He also said that the pharma executive did not deserve to have the album's sole copy, TMZ reported.
Back at the congressional hearing, Shkreli refused to answer all the questions of the Congressmen present.
Its aftermath had Shkreli dodging questions from waiting reporters and photographers outside the hearing grounds. However, even the escape was botched as Shkreli got into the wrong car.
© 2022 Korea Portal, All rights reserved. Do not reproduce without permission.