Russia Reportedly Launches First Airstrikes In Syria; U.S. Officials Express Doubts On Russia's Motive Behind The Action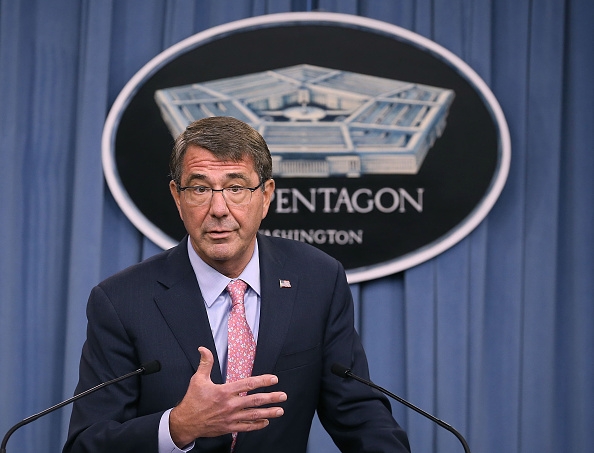 On Wednesday, Russia launches its first airstrikes over Syria to help fight against the Islamic State of Iraq and Syria (ISIS), according to Russian Defense Ministry. However, the Russian airstrikes were dispatched in the west part of Syria "targeting non-ISIS rebels trying to overthrow Syrian President Bashar Assad," Time reported Sept. 30.
The move compelled some US officials to doubt the intentions of Russia for its action.
"I want to be careful about confirming information, but it does appear that they (Russian airstrikes) were in areas where there probably were not ISIL forces," US Defense Secretary Ash Carter said, as noted by CNN Oct. 1.
"The result of this kind of action will inevitably, simply be to inflame the civil war in Syria," he added.
A Russian airstrike near Homs province "has no strategic purpose" to target ISIS, which "shows they are not there to go after ISIL," said a senior US administration official.
On the other hand, the US has also started air war over Syria on the same day. The "bombing runs to the northern part of the war-torn nation, against targets belonging to the Islamic State of Iraq and Greater Syria."
"We have conducted a number of strikes against ISIL targets in Syria over the past 24 hours including just an hour ago," US Secretary of State John Kerry said at the United Nations Security Council meeting on fighting terrorism. These strikes will continue."
He added, "Moreover, we have also made clear that we would have grave concerns should Russia strike areas where ISIL and al Qaeda affiliated targets are not operating. Strikes of that kind would question Russia's real intentions - fighting ISIL or protecting the Assad regime."
Meanwhile, retired general Merrill McPeak said, "With each side seeming to have its own military objectives and corresponding target sets, the risk of inadvertent conflict is particularly high."
He went on, "Armed aircraft passing each other in such confined airspace will find it pretty easy to feel threatened."
© 2023 Korea Portal, All rights reserved. Do not reproduce without permission.