The Spectacular And Rare Supermoon Lunar Eclipse Triggers Flood Warnings In The Coast Of Britain Due To Supertides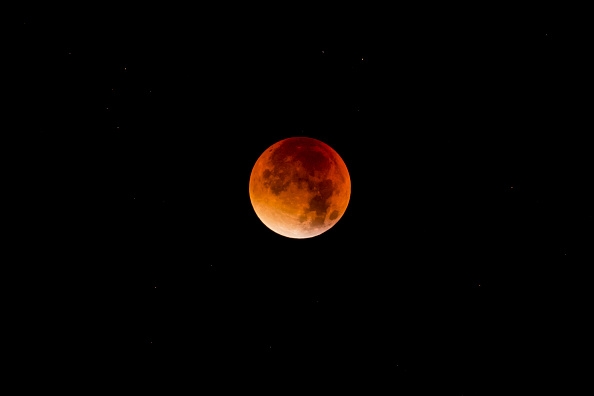 On Monday, the Earth experienced a rare supermoon phenomena, where a new or full moon coincides with a Moon that is close to the Earth, causing supertides and flood alerts on the coast of Britain, The Telegraph notes on Tuesday.
As sea levels are dictated by the gravitational pull of the moon and sun, Monday's supermoon, along with the autumn equinox, has brought a total of 25 flood alerts across the coastal towns of U.K. However, experts are counting on the good weather forecast to assure the people that floods are unlikely to occur.
According to the Environment Agency's Interim Executive Director of Flood and Coastal Risk, John Curtin, the region may expect a high pressure system for the next 10 days so people need not worry.
"The Environment Agency is monitoring the situation closely alongside the Met Office and local authorities, and will issue flood alerts and warnings if required," assures Curtin. "People should check their flood risk and keep up to date with the latest situation."
"While we are expecting tides to peak across Wales over the next few days, given the current high pressure and favorable weather conditions we are not expecting any significant problems," says Adrian Philpott from the Natural Resources Wales.
Alerts have also been issued for Swansea Bay, Carmarthenshire, Pembrokeshire, Cardigan, Newport's River Usk and the coast from Aberthaw to the Severn Bridge.
"Our officers have been monitoring tidal conditions and forecasts over the weekend and will continue to keep a close eye on the situation," Philpott states. "Water levels will be higher than usual, and we will issue flood alerts and warnings as required."
According to BBC News on Monday, the supermoon coinciding with the lunar eclipse was last experienced in 1982 and will not occur before 2033. The supermoon causes the Earth's satellite to appear seven to eight percent larger in the night sky.
Meanwhile, the rust-colored total lunar eclipse has given rise to the name "Blood Moon" and is the fourth and final eclipse of a lunar tetrad.
© 2021 Korea Portal, All rights reserved. Do not reproduce without permission.