AKB48 Manila Concert Confirmed? Rumors Circulate As MNL48 Theater Slated for 2017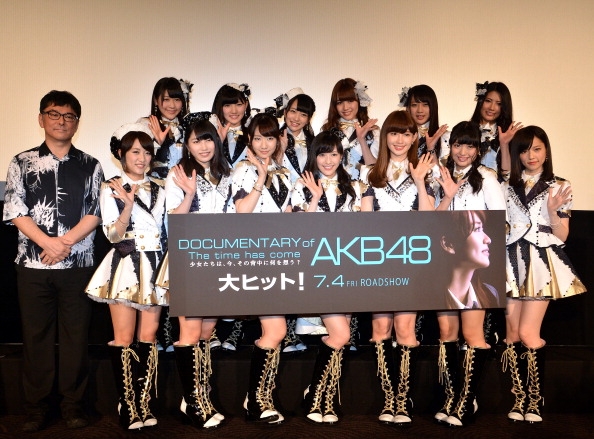 News regarding the scheduled performance of the Team 8 of popular Japanese idol group AKB48 in Manila has been circulating around local and online news publications, from the report of Japanese publication The Nikkei up to local-hosted, dedicated fan blogs.
This will be a major exposure for Team 8 of AKB48 in Manila as they are slated to perform at the upcoming event titled Cool Japan Festival in November. The program is intended to promote Japanese pop culture for the Filipino youth, with the hope to increase their interest regarding the said country.
The subgroup Team 8 was formed in April 2014 with a total of 47 members, whose ages range from 13 to 20, and all of them representing one prefecture of Japan each. Notable members include Nagisa Sakaguchi, Nanami Yamada and Ikumi Nakano. Their official team color is Navy.
Should the schedule appearance of AKB48 in Manila come to fruition, this will mark their very first time visiting the Philippines as reported by J-pop Asia.
Meanwhile, Manila-based Japanese company Hallo Hallo Inc. announced their plan of creating a mini-Japanese Theme Park in the Philippines, with the theater house for the upcoming sister group MNL48 set as one of its main attractions. MNL48 has a backup support from Mitsubishi Corporation and the said theater house is expected to open in October 2015, with the company's additional plans to expand up to 120 shops by March 2017.
Yasushi Akimoto - also known as Aki-P, the idol group's founder and producer - announced his plans to form a sister group in Manila. With the intention to spread the idol culture around the world, he is aware of AKB48 having a considerable fan base in the Philippines and noted that it is a good place to fulfill his goal, SG Cafe added.
At present, 10-year-old AKB48 has a total of 6 sister groups - including their "official rival" Nogizaka46 - with additional 2 sister groups outside Japan namely JKT48 (Indonesia) and SNH48 (China). They release their music under You, Be Cool! label, a subsidiary of King Records.
© 2020 Korea Portal, All rights reserved. Do not reproduce without permission.