Anonymous Taiwan Hacks JYP Entertainment's Website Following Flag Waving Controversy Involving Pop Singer Tzuyu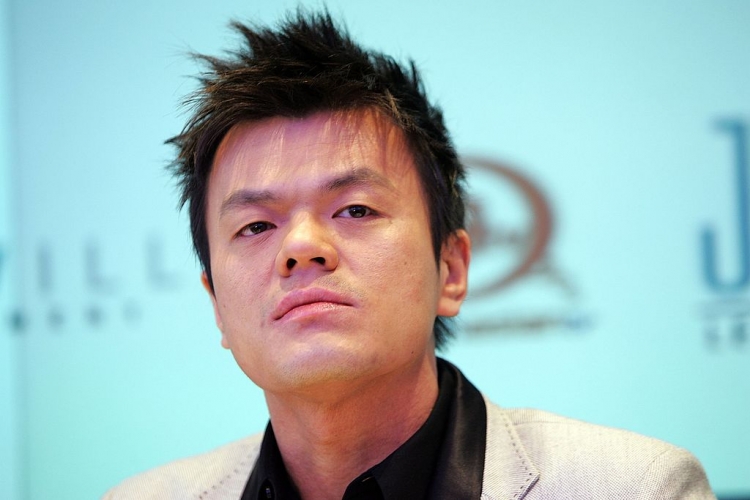 An anonymous group allegedly hacked JYP Entertainment's official website a few days after pop singer Tzuyu got involved in a controversy for waving a Taiwanese flag. BBC reported Tuesday that the agency's website is currently inaccessible after it was reportedly hacked by the Anonymous Taiwan Saturday.
On Friday, Tzuyu's public apology was uploaded online before the website went down due to the alleged attack.
"Since before Tzuyu's apology, our homepage has been sporadically down so we [had to keep] restoring it," JYP Entertainment told Yonhap News Sunday. "On the afternoon of the 16th, we were on the receiving end of a DDoS (distributed denial of service) attack from unspecified and random IPs that streamed in all at once, severing access to our website."
The agency added, "We're in a situation where it's technically impossible to know where the attack is from. Currently, we're in the process of restoring our homepage, and it'll take some time."
The 16-year-old member of TWICE made headlines after waving a Taiwanese flag during a show. Said act stirred controversy and received backlash from many Chinese. Tzuyu issued a public apology Friday, which was uploaded under her agency's account on YouTube.
Amid controversy, critics slammed JYP Entertainment and CEO Park Jin Young for allegedly forcing their talent to apologize.
"Making Tzuyu read pages of apology in front of a camera was the worst thing Park ever did," culture critic Kim Heon Sik said, as per Korea Joongang Daily Tuesday. "Everyone knows Tzuyu, the 16-year-old girl, was a scapegoat, but Park made her go to the front. Park always describes his musicians as artists and he oftentimes talks about requirements for artists when he is on TV, but he did not protect his artist when his product was on the verge of losing its marketability."
Kim went on, "This controversy shows K-pop is not a cultural product but it is just made for money. If Taiwan was a bigger market, Park would not have said sorry."
On the other hand, a multicultural group reportedly plans to file a complaint against the CEO and agency for "racial discrimination and violation of human rights."
"It is very natural for a 16-year-old girl who was born and raised in Taiwan to wave the flags of Korea and Taiwan," the Center for Multicultural Korea said. "There was a member who was waving the flag of Korea and another member held the flag of Japan. There can't be any political intention behind it. But JYP and Park gave in to the overreaction of Chinese Internet users."
© 2023 Korea Portal, All rights reserved. Do not reproduce without permission.