U.S. Supreme Court Rules Death Penalty System In Florida As Unconstitutional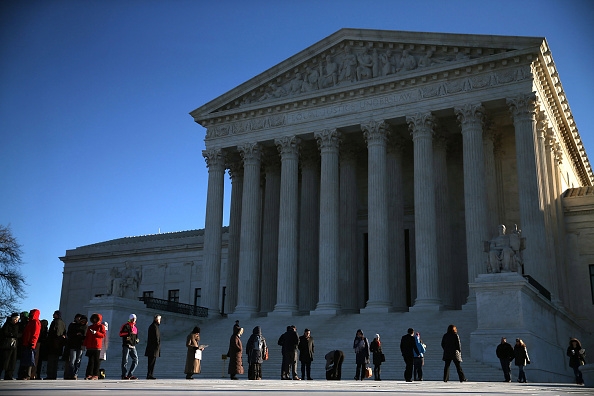 The highest court of the United States ruled against Florida's death penalty system Tuesday. Eight voted in opposition to death penalty, which is being imposed in Florida, while Justice Samuel Alito was the only dissenter.
The U.S. Supreme Court said sentencing people to death violates the Sixth Amendment, which grants criminal defendants the right to have their judgment decided by a jury if the capital sentence is involved, as reported by RT Wednesday.
"Florida's capital sentencing scheme violates the Sixth Amendment," Justice Sonia Sotomayor said in a dispatch.
"Florida requires not the jury, but a judge to make the critical findings necessary to impose the death penalty," she added.
The court's decision was in response to the case of Timothy Lee Hurst, who was arrested for allegedly killing his manager at a restaurant in 1998. He was sentenced to death after a jury advised execution on a 7-5 decision.
Sotomayor said that the right to a jury trial "required Florida to base Timothy Hurst's death sentence on a jury's verdict, not a judge's fact-finding," adding that a "mere recommendation [from the jury] is not enough," as reported by IB Times Wednesday.
An expert on the Florida death penalty said the conclusion after the Supreme Court's ruling is ambiguity.
"The Florida Supreme Court has a dozen different directions that it can go in and the only certain thing is that this is going to be litigated for a long time," Michael Radelet told NPR Tuesday.
"The next execution is scheduled for Feb. 11 so we'll find out what happens pretty quickly," he added.
In addition to this, Florida Attorney General Pam Bondi said the present death sentences will be studied on a "case-by-case basis."
"In light of today's United States Supreme Court decision holding Florida's capital sentencing procedure unconstitutional, the state will need to make changes to its death-sentencing statutes," Bondi said in a dispatch. "The impact of the Court's ruling on existing death sentences will need to be evaluated on a case-by-case basis."
© 2023 Korea Portal, All rights reserved. Do not reproduce without permission.