'Mamma Mia!' Is Returning To Korea With Fresh New Cast After Three-Year Hiatus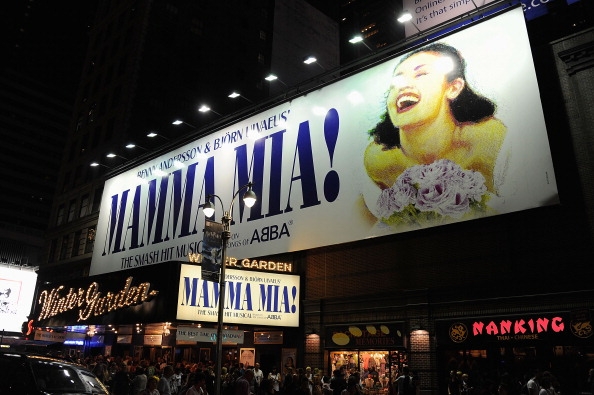 "Mamma Mia!" arrived in Korea back in 2004, becoming one of the most appreciated musicals in the country.
After a three-year hiatus, the musical is returning to the Charlotte Theater in southern Seoul with a new cast, according to The Korea Times.
"(Producer) Park mentioned that this show is a jewel and since 2004, Park and his wonderful team at Seensee never stopped caring about this jewel. This fantastic cast with new faces will add freshness to the show," Mark Whittemore, international manager of the musical, said at a press conference at Millennium Seoul Hilton.
The new production of "Mamma Mia!" will feature veterans from the old cast, including Choi Jung-won, Jeon Soo-kyung and Lee Kyung-mi. New members of the cast will reportedly include Shin Young-sook as Donna, Kim Young-joo as Tanya and Hong Ji-min as Rosie.
"I spent a significant amount of my life with "Mamma Mia!" I always felt emotional for Sophie's wedding scene and my daughter got married last year, and is now expecting a baby this spring. I share happiness and sorrow with the show," stated Lee Kyung-mi, who will be reprising her role as Rosie.
The role of Sophie will be shared by three actresses, Park Ji-yeon, Kim Jeum-na and Seohyun from the group Girls' Generation. The actresses prepared themselves thoroughly for the role even before they were told they got it.
"I really wanted to take on the role of Sophie, so I made a diary of Donna imagining how it would be written and brought that to the audition," Seohyun said.
There are expectations that the new production of "Mamma Mia!" will be even bigger than the one in early 2000 as the original cast has grown significantly.
"Many of the actors who were in the show are now prominent and the show has been growing up with them. I began with the mind of Sophie and now I understand the feelings of Donna. It is a pleasure for a female music director to work with this show for such a long time," music director Kim stated.
© 2023 Korea Portal, All rights reserved. Do not reproduce without permission.