Town Near DMZ To Open For Artists Participating In Annual Exhibition Project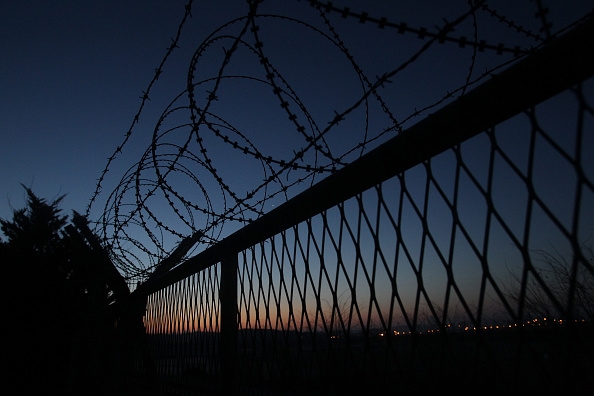 The Demilitarized Zone is the last place one would expect an art exhibition to be held.
The DMZ Art Project, an annual exhibition project that takes place in Korea, will be opening the door for artists to work in residence at a border town from April to October in order to further explore and experience the area, according to The Korea Herald.
The program is open to both Korean and international artists. Foreign artists are reportedly only able to stay at the residency for three months.
The residency program will reportedly take place in Yangji-ri in Cheorwon, Gangwon Province. Final works of the artists will be displayed during the annual DMZ Art Project exhibition in the summer.
The sad history behind how the DMZ came about has inspired art in various forms.
A town called Dongsong-eup, also located in Gangwon Province, expresses the sadness of the state of division by implementing art within the area's architecture. Buildings within the town, which used to belong to North Korea right after the liberation from Japan, have been given a little something extra by the 49 team of artists that participated in the "REAL DMZ PROJECT 2015: Lived Time of Dongsong," according to The Korea Times.
There is a huge sign on one of the buildings in the town with the sign "Everything Is Really Going To Be Alright." Around that building is a phone booth with a camouflage net made of cable ties, which is reportedly supposed to represent the guard post where the North and South Korean soldiers stand face-to-face.
There is importance in these art exhibitions.
The DMZ is a constant reminder of the ongoing conflict between North and South Korea. South Korea established a memorial to soldiers who were injured in the area during a land mine incident last August, according to UPI.
The sculpture is reportedly the shape of a leg and foot in motion, symbolizing the first step towards peace and the spirit of the soldiers, according to the South Korean military.
© 2023 Korea Portal, All rights reserved. Do not reproduce without permission.