Opposition Lawmaker Jin Sung Joon Says Over 16,000 South Korean Men Give Up Nationality To Dodge Mandatory Military Service in South Korea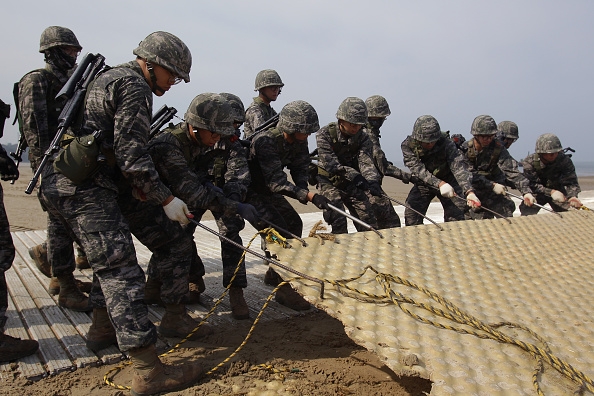 More than 16,000 South Korean men are renouncing their nationality to avoid the country's mandatory military service in the recent years, a South Korean opposition lawmaker revealed on Wednesday.
Representative Jin Sung Joon says most of these are Korean men with dual citizenship.
"Those with dual citizenship are people with money," he says, as reported by Channel News Asia on Thursday. "As soon as they turn 18, they will give up their Korean citizenship to be exempted from the military service."
He also states that in 2014, around 4,386 Korean men acquire foreign citizenship to dodge the military service. These figures are higher compared to 3,470 in 2011.
Most of them plan to live abroad until they reach 37, the age when South Korean men are already exempted from the national mandatory military service.
The data submitted by the Military Manpower Administration to the National Assembly reveal that 2,374 Korean men gave up their nationality to avoid the compulsory national service this year, with most of them having acquired US citizenship.
"Separate data showed that nearly one in 10 high-ranking public officials was exempted from the military service," says Jin.
The mandatory military service in South Korea was enacted in 1965 which states that Korean men between ages 18 to 35 are required to undergo country's military service.
Also, sons of high-ranking public officials reportedly have given up their citizenship to avoid South Korea's military service.
Opposition lawmaker Ahn Gyu Baek describes such an act as "deplorable" and adds that these public officials should not allow their sons to avoid the military service.
"At the very least, those who give up their citizenship and do not fulfill their military service should not be allowed to regain their citizenship," says Ahn.
© 2023 Korea Portal, All rights reserved. Do not reproduce without permission.