'Pokemon Go' News: Release Date In February? Game To Have 150 1st Generation Types?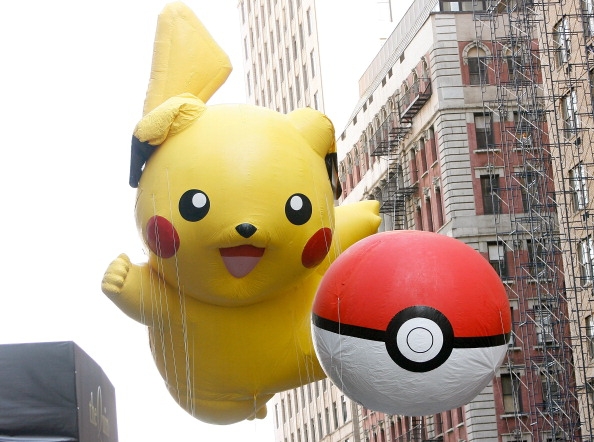 It has been awhile since the much-awaited "Pokemon Go" news update has been released. As time goes by, more speculations and rumors have been revealed about the roll out date and game details.
Speculations about the game's release date have been making headlines as well. According to a spoiler, it will be rolled out along with the "Pokemon Z" in February this year.
Meanwhile, it was shared that once the "Pokemon Z" and the mobile game will become available in the market, fans will be able to get the latter as a freebie if they purchase the former, Crossmap reported.
The game will be Nintendo's attempt to create a transition into an augmented-reality environment through the use of mobile platforms such as Android and iOS.
Although the company hasn't responded yet to any of the speculations, it was pointed out that it is doing its best to balance the fans' anticipation and patience for the game.
Based on the several news updates about the "Pokemon GO," gamers will already have the chance to play the game through mobile devices anywhere and whenever they want, allowing them to catch, trade, battle and train Pokemons.
Meanwhile, in order for the gamers to fully enjoy the game, the company has developed an accessory called "Pokemon Go Plus," which is a wrist watch-like device that functions through a Bluetooth connectivity that will tell if there are Pokemons around the area, reported Ecumenical News.
Aside from this one, a new franchise will soon be available, which will feature a legendary creature called Zygarde as the main focus of the game.
However, it can be noted that the rumored release date for both games hasn't been confirmed officially yet. Accordingly, Nintendo is still testing the beta version of the game, Christian Post stated.
Despitethe unending rumors and news updates about "Pokemon Go," it seems that the February release date is not the final announcement as the developers haven't commented on it.
© 2019 Korea Portal, All rights reserved. Do not reproduce without permission.